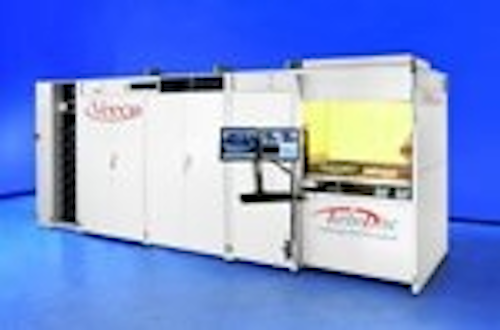 Aixtron offers MOCVD leasing through Minsheng Financial Leasing
Minsheng Financial Leasing Co., Ltd. (MSFL), a financial institution based in Beijing, China, and Aixtron SE (FSE:AIXA; Nasdaq:AIXG), an MOCVD system supplier, have agreed to jointly market leasing options to LED manufacturers in China.
"The leasing of MOCVD equipment in China is a relatively new concept, and we are confident that this initiative will be widely appreciated by LED manufacturers," said Wolfgang Breme, chief financial officer of Aixtron.
According to MSFL and Aixtron, China's LED market grew by 45 percent in 2010 and is expected to grow in output value from CNY120 billion ($19 billion) in 2010 to CNY500 billion ($79 billion) during the course of the 12th five-year plan. In 2011, China accounted for estimated 58 percent of the global shipments of MOCVD equipment.
Veeco announces year-end results and new tool orders
Veeco Instruments Inc. (Nasdaq: VECO), a maker of MOCVD tools based in Plainview, NY, has announced its financial results for the fourth quarter and year ended December 31, 2011. Fourth quarter 2011 revenues were $192 million, down 36 percent from 4Q 2010, while net income was $23.6 million, down 77 percent from Q4 2010 levels. Relative to the 3Q 2011, revenues were down 18 percent. LED business conditions deteriorated during the fourth quarter, declining 40% sequentially to $59 million.
John Peeler, Veeco's chief executive officer, commented, "Veeco's fourth quarter performance was within our guidance range with revenue of $192 million and non-GAAP earnings per share of $0.72. Business conditions in LED remained weak, as expected, with some customer-driven rescheduling of tool shipments."
In related news, Veeco has announced three recent customer wins for its TurboDisc K465i MOCVD system, which accommodates up to 8-in. wafers. SemiLEDs has qualified the TurboDisc K465i MOCVD tool for its production LED manufacturing facility in Taiwan. Meanwhile, both LG Siltron, an epiwafer supplier based in South Korea, and Epistar, an LED manufacturer based in Taiwan, will use the same tool for GaN-on-silicon production.
SemiLEDs has installed the K465i system in its production fab in Taiwan. "Veeco's commitment to providing best-in-class LED manufacturing equipment as well as enhanced local support with their technology center in Hsinchu makes the selection of Veeco as our vendor a logical choice," said Chuong Tran, president and chief operating officer of SemiLEDs.
Epistar Corporation, on the other hand, will use the Veeco TurboDisc K465i GaN MOCVD system to produce GaN-based LEDs on silicon substrates.
In Korea, LG Siltron will use the system to produce GaN-on-silicon epitaxial wafers, which can then be used to manufacture power electronic devices or LEDs. Hee Bog Kang, general manager of LG Siltron R&D cited system advantages including superior wavelength uniformity and low particle count, which are important to the performance of GaN-on-silicon MOCVD tools.
Other companies that are actively pursuing GaN-on-silicon LEDs include Osram Opto, Bridgelux, and the research institute IMEC with its partners.