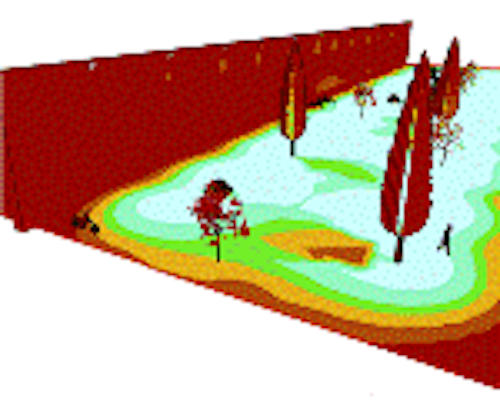 Marl Manufacturing, a UK provider of design-to-manufacturing product realization services, has announced a supply partnership with UK component distributor Anglia Components.
The supply-chain deal will allow Marl Manufacturing's UK operation to offer fast turn-around and competitive pricing on small volumes, says the company, which also claims that it will be able to match offshore manufactured price levels on much higher volumes.
Parent organization Marl International is a long-established LED product manufacturer, as well as being the UK distributor for several LED product suppliers. The company has invested GBP400,000 ($640,000) to double its manufacturing output and speed up the delivery of prototypes at its site in Ulverston, Cumbria.
Adrian Rawlinson, managing director of Marl International, said, "Marl Manufacturing's great strength is the fact that the whole process – from design and prototyping to volume manufacturing and testing – takes place on a single site. This gives our customers a shorter lead-time and the ability to bring their products to market ahead of competitors."
Rawlinson said that the Anglia deal adds a further advantage of "a strong and very competitive supply chain, based on a UK-held and -managed stock profile."
Steve Rawlins, CEO of Anglia Components, added, "Marl and Anglia's partnership brings the transparency, flexibility and simplicity of a local source without a cost penalty on most contracts.
"There is a swing back to local manufacturing driven by increasing costs overseas and a growing understanding of the hidden costs of a long supply chain," continued Rawlins. "With a one-site operation backed by a short supply chain, Marl Manufacturing has the right infrastructure in place to meet this new demand."
Marl Manufacturing offers sub-assembly or complete system build – which may or may not include LEDs – as well as electronic PCB assembly, cable assembly, wiring looms and box build services.
Lighting Scheme Design service
In related news, Marl International has launched a Lighting Scheme Design service that provides specific recommendations on the best options for energy-efficient LED lighting, for indoor and outdoor applications such as buildings, car parks or industrial sites.
Marl can accept a CAD drawing of the internal or external area to be lit, or a simple dimensional drawing. The company will use 3D-modeling software to choose the most suitable LED lighting products, and place them to achieve the desired effect. In consequence, the right light level is available in each location, but the minimum of light leaks upwards or sideways into areas where it isn't needed.
The company will then use its own standard or custom-built LED products to implement the scheme.
"We have exact models of the light output of the products that we supply," said Rawlinson. "Using the design tools we have, we can combine our models with customers' designs and statements of requirements to come up with a lighting scheme that produces the best effect for the least energy and installation cost."