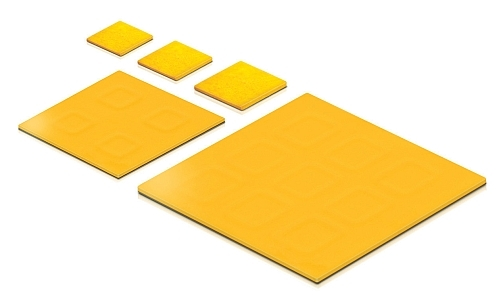 General-illumination lighting products will emerge in the coming months that utilize Samsung chip-scale-package (CSP) LEDs while the company is now supplying LEDs for smartphone camera-flash applications based on silicon-substrate technology.
Among the packaged-LED manufacturers, Samsung had among the largest booths at LightFair International (LFI), but the more interesting information came behind the scenes in private meeting rooms where Jacob Tarn, executive vice president of the Samsung LED Business Unit, held court. Tarn insisted that Samsung is on course to be the leader in chip-scale package (CSP) LEDs with general-lighting products set to emerge shortly. Moreover, Tarn said the company had made significant progress in gallium-nitride-on-silicon (GaN-on-Si) LEDs that hold the promise of slashing LED manufacturing costs, and that are shipping on some smartphones.
Interested in more articles & announcements on CSP LEDs?
It has been an interesting year for Samsung in the LED industry. Competitors have whispered that the company was contemplating exiting LED manufacturing given the severe price erosion. We covered the erosion and general market conditions in a feature article based on presentations made at Strategies in Light.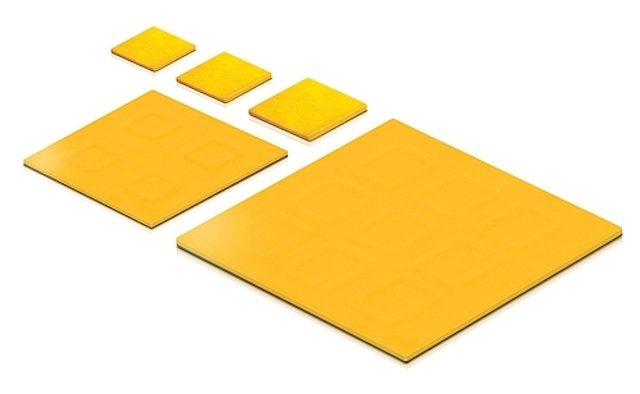 Samsung's Tarn reports progress in CSP LEDs and GaN-on-Si LEDs
We asked Tarn about the rumors. He said Samsung has never wavered from its commitment to LED manufacturing. Indeed, the company consumes a tremendous amount of LEDs in consumer products ranging from smartphones to TVs and needs the LED Business Unit to continue supplying components. Tarn said Samsung chose to ignore rumors and allow its progress in LED product development speak for its intentions. And the company has in fact made many announcements in mid-power, high-power, and chip-on-board (COB) LEDs in the past year. Samsung was reported by Strategies Unlimited to be the fourth largest manufacturer of packaged LEDs in 2015 in a presentation at Strategies in Light.
Still, the measure of whether Samsung is successfully moving along the LED technology evolution path would require an evaluation based on projections that Tarn made at LFI in 2015. He had proclaimed that Samsung would be first to commercially ship CSP LEDs in general lighting and that Samsung was the only manufacture capable of taming GaN-on-Si.
CSP LEDs are seen by many as the future of the packaged LED business, although that statement in itself seems contradictory in that the CSP concept inherently implies that the device is not packaged but supplied in die form. We covered the technology that is intended to reduce manufacturing cost in depth in a September 2015 feature article.
At LFI 2015, Tarn said Samsung had shipped CSP LEDs into TV/display backlight units and into smartphone applications. Tarn said there were general-lighting products at LFI 2016 using the company's CSP LEDs but could not publicly identify the manufacturers of those products due to confidentiality agreements. Still, he suggested that a product due soon at a major retailer would use CSP LEDs and include Samsung's new branding message — LED provided by Samsung.
The company has been more vocal about the CSP technology of late. New products spanning the mid- to high-power space emerged at Light+Building. Tarn said in terms of yield or percentage of good components, the CSP LEDs are now on par with the legacy lead-frame-based packaged LEDs. Moreover, he said the CSP LEDs offer superior color uniformity based on the manufacturing process that depends on the application of phosphor in sheet form.
Tarn said Samsung is currently shipping its second generation of CSP technology. The finished substrates are singulated before the phosphor is applied. The wafer is adhered to a stretchable fabric, and after singulation the fabric is stretched, slightly separating the die prior to the phosphor application. Third-generation technology will apply the phosphor prior to singulation, further optimizing the manufacturing process.
In terms of efficacy, Tarn said the CSP LEDs trail legacy devices by about 3%. The difference is not related to die-level performance but to the fact that that there is no package present to help improve light extraction. But the CSP LEDs offer a wider 140° beam angle that makes the products a potentially better performer than legacy LEDs in linear- and troffer-type applications.
GaN-on-Si
Still, the combination of CSP and GaN-on-Si technologies may offer the ultimate benefits in lower-cost LEDs. Samsung has moved to 200-mm (8-in.) wafers for its GaN-on-Si LEDs and larger wafers are an established avenue in the semiconductor industry for slashing cost. And the larger wafers enable the company to handle the back-end of the LED production process on depreciated IC fabrication lines.
We have been covering the GaN-on-Si story for years. There have been many promising press announcements and little to no evidence of the LEDs emerging in actual commercial end products.
Samsung has hurdled the commercialization obstacles, according to Tarn, as he held up his own Samsung smartphones as an example. He said many of the newest Galaxy smartphones, among the leading phones in the industry, use GaN-on-Si CSP LEDs. And clearly Samsung is not going to put the high-profile Galaxy line in any position where an immature technology might cost the company market share.
Now we wait to see if the silicon-based LEDs can ever offer the efficacy needed to compete in general illumination. As Lumileds' Jy Bhardwaj detailed at Strategies in Light in early 2015, the efficacy disadvantage remains significant.