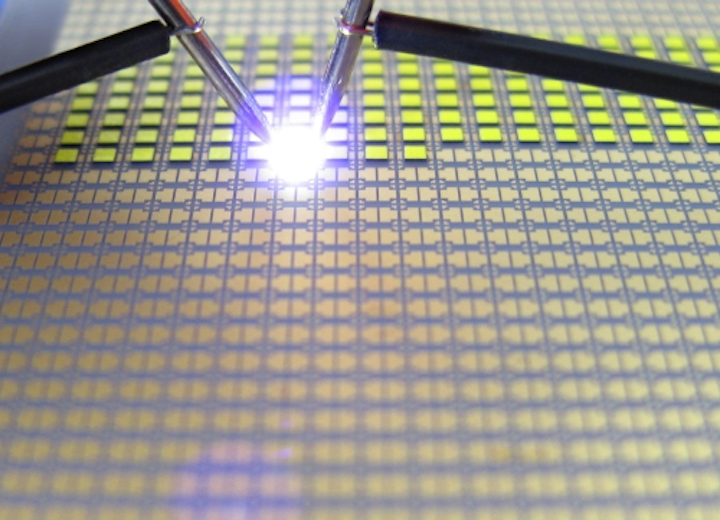 The team working on the InteGreat research and development project, coordinated by Osram Opto Semiconductors, hopes to develop an integrated way to manufacture LEDs that will enable simple and lower-cost system realization for solid-state lighting products.
The InteGreat LED and luminaire research and development project has begun in earnest in Europe with funding from the German Ministry for Education and Research (BMBF) as part of its Photonic Process Chains initiative. Osram Opto Semiconductors is coordinating the project that will run through 2017 and that involves five other research partners. The team hopes to develop an integrated way to manufacture LEDs that will enable simple and lower-cost system realization for products such as solid-state lighting (SSL) modules, panels, or luminaires.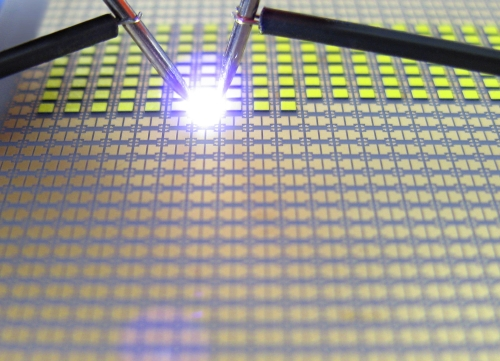 German-funded InteGreat LED and luminaire research program moves forward
The project is officially entitled "Integrated high-volume production along the LED value-added chain for large wafers and panels," and has been shortened by Osram to InteGreat. The LED and luminaire research project began in December 2014 and the work is just getting started. Neither Osram nor BMBF revealed the level of funding, but clearly it's considerable given the duration and the number of parties involved.
The team working with Osram includes Fraunhofer-Gesellschaft, LayTec AG, Würth Elektronik GmbH & Co. KG, and Mühlbauer GmbH & Co. KG. Osram will contribute its LED design and manufacturing expertise to the project. Moreover, Osram will ultimately be responsible for integrating the LED components developed by the group into low-cost luminaires.
Mühlbauer is contributing its engineering knowledge relative to high-precision manufacturing using electrical components on flexible and fixed substrates. Würth Elektronik will utilize its experience in printed circuit board (PCB) production to study new ways that LED chips might be connected to PCBs. LayTec will dedicate its contribution to studying process control systems for LED manufacturing.
Two different parts of Fraunhofer will participate in the LED and luminaire research. The Fraunhofer Institute for Reliability and Microintegration IZM will focus on interconnect technology. The Fraunhofer Institute for Integrated Systems and Device Technology IISB will focus on intelligent control of production processes.
The group will take what Osram termed a holistic view of the full SSL manufacturing chain from epitaxy at the chip level to the end-product architecture and manufacturing. The group believes it can find synergies that can both reduce costs and yield new products with more functionality and flexibility.
"For the duration of the project, we will be researching completely new concepts for LED production and questioning the traditional paradigms of the manufacturing process," explained Jürgen Moosburger, project coordinator at Osram Opto Semiconductors. "With the new production concepts, we expect to be in a position to develop both low-cost miniaturized LEDs and highly integrated modules."
BMBF has funded a number of research projects in the SSL sector. For example, in November 2014 we covered an OLED project led by Fraunhofer. Osram and Fraunhofer have also worked on a number of research projects as partners. For example, the pair began a BMBF-funded project on automotive headlamps in 2013.