Cree restructures LED business in face of mid-power onslaught
Lower component pricing trends will lead Cree to consolidate LED manufacturing operations while the company will focus on higher-quality products in its lighting business.
Jun 25th, 2015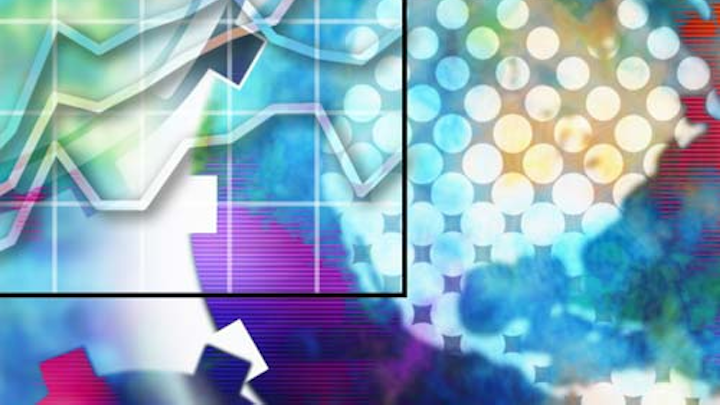 Lower component pricing trends will lead Cree to consolidate LED manufacturing operations while the company will focus on higher-quality products in its lighting business.
Cree has announced restructuring in its LED manufacturing business that has been driven by higher than anticipated erosion on packaged LED selling prices. Meanwhile, the company announced a bullish fiscal year 2016 (FY2016) operating plan and also said that it will embark on a $500M (million) share buyback plan in FY2016. Still, the company is clearly being impacted by the rise in use of mid-power LEDs whereas Cree has remained primarily focused on high-power components in its LED business.
In the short term, the restructuring will primarily focus on a reduction in LED manufacturing capacity in what are presently underutilized production lines. The company was already facing the need to begin separating LED manufacturing in factories from the manufacturing of power and RF products after announcing in March a plan to divest the power and RF businesses in an initial public offering (IPO). The company said it will consolidate LED manufacturing into single factories in the US and China, and that the move would lead back to utilization rates in the 80% to 90% range.
CEO and chairman Chuck Swoboda said, "We are trying to right-size the LED factory for the level of business and environment that we are competing in so that we can compete more successfully over the next fiscal year." Now the company will move LED manufacturing out of the impacted factories before the IPO.
Swoboda repeatedly said during a conference call that sales of components in terms of unit volume remained on the previously projected track, but that the aforementioned price erosion is more impactful than expected. Swoboda said other major LED manufacturers are suffering from similar pressure. He said the root was in the backlight-application sector, but that price drops instigated by vendors in that space spread the impact to the general lighting sector.
The main impact of the restructuring will be charges totaling $45M that will primarily be absorbed in the current fiscal quarter. Swoboda said those charges will primarily consist of fixed-asset write-downs. But Cree also said it was reducing revenue expectations in the current 4Q2015 period to $375M, effective adding $27M to the total. A charge in inventory reserves brings the true impact to $85M.
It was a challenge to find any indication that mid-power components may be in part responsible for the restructuring, but one statement makes that impact clear. Swoboda said, "The restructuring will enable us to improve the cost structure of our high-power LED factory and better position the company to take advantage of low-cost LED chips available in the market for mid-power applications."
Indeed, Cree had used mid-power LEDs -- the manufacturer hasn't been identified -- in its most recent LED-based T8 tube as we covered in a recent feature evaluating LED-based alternatives to linear fluorescent products. Those tubes are also the product that is involved in a major recall, although the LEDs don't specifically appear related to the recall.

Swoboda also briefly discussed the LED-based lighting division at Cree. Overall, he said the company would reduce its focus on LED components and general consumer lighting and shift focus to higher-end consumer and commercial lighting products. He said lower LED and consumer LED bulb revenue is the reason for lower projections.
"Our bulb business is about building brand to drive the commercial business long term," said Swoboda. He said Cree would not chase low-price applications but focus on value-added features, adding the company is confident that customers will continue to pay for value-added products.
Swoboda passed the current environment off as "Just a cycle." He claims that Cree is faring better than most LED manufacturers but there has been a clear industry shift in component pricing.
Optimism about the future was hard to miss. The FY2016 plan is targeting a revenue increase to around $1.8 billion. Swoboda said the company will enjoy free cash flow of $75M. And of course the $500M buyback indicates that the board has confidence in the future direction.