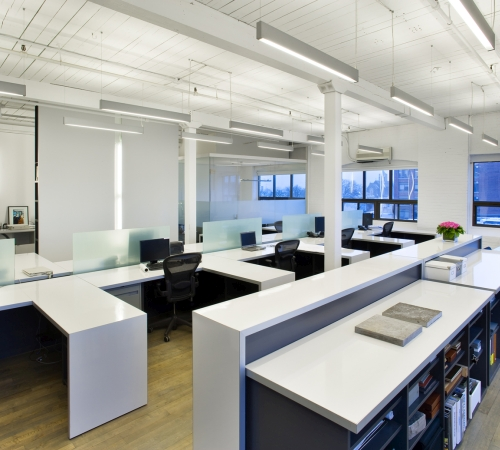 Mid-power LEDs continue to gain ground in linear applications where the sources can be placed closely together to deliver even illumination with minimal need for thermal mitigation.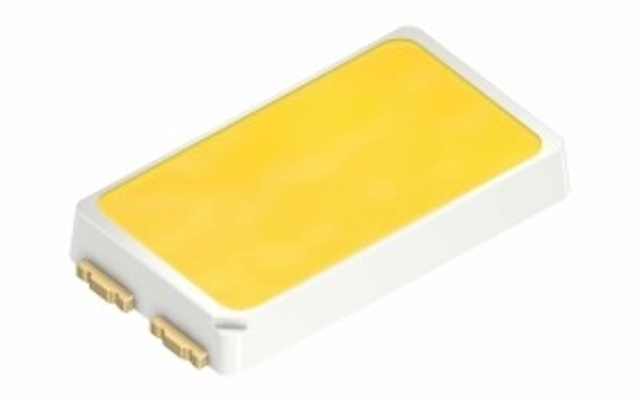 Osram Opto Semiconductors has revealed the details of a luminaire-design project with lighting manufacturer Sistemalux focused on an LED version of the Sistemalux Linear family of luminaires. The new LED-based products utilize Osram Duris E 5 mid-power LEDs (shown at left) to achieve a slim sleek design while also delivering uniform light and modularity for flexible installations in commercial environments.
We've covered the rise of mid-power LED usage in solid-state lighting (SSL) applications extensively over the past two years. For example, one of the keynote presentations at Strategies in Light 2014 focused on the mid-power trend. The value proposition is lower-priced LEDs driven at relatively lower drive currents for maximum efficacy. Moreover, the relatively lower lumen output and relatively lower junction temperatures in the LEDs enable product developers to closely space the LEDs for even illumination with minimal need for thermal mitigation.
The mid-power LEDs are an especially a good match for linear applications — the application in which Sistemalux used the Duris LEDs. "Our Linear series required a highly efficient mid-power LED in order to perform at the level we were looking to meet," said Salvatore Folisi, Sistemalux CEO. "Osram's Duris E 5 LEDs provide high lumens per watt and lumens per dollar, along with good quality of light and color consistency."
Sistemalux was able to realize a sleek fixture design that measures only 1.5-in wide. The company offers the products in 2–24-ft lengths. The luminaires can be cascaded for longer runs, or connected in geometric shapes ranging from squares and rectangles to freeform patterns. Sistemalux offers the luminaires in 3000K and 4000K CCTs and with a choice of optics for different beam distributions.
The LED luminaires use the latest version of the Duris E 5 mid-power LEDs. The LEDs first came to market in 2011. In May of 2014 the company added a 90-CRI option to the Duris family. The Sistemalux product uses the latest version of the Duris E 5 mid-power LEDs announce in late 2014 with improved efficacy.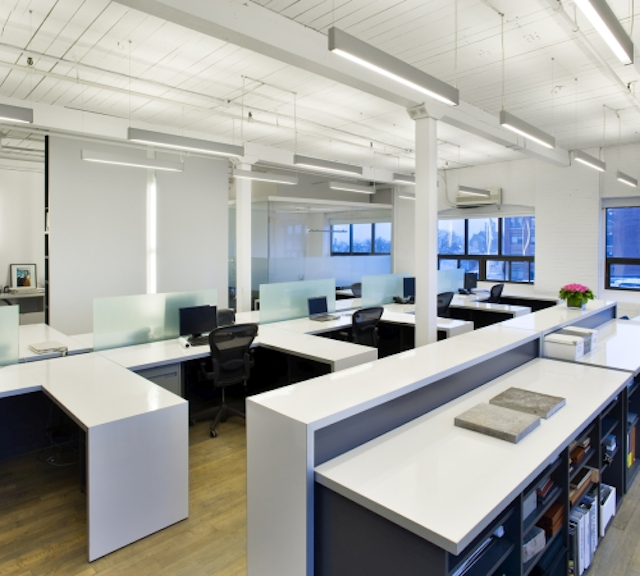 Sistemalux uses Osram Duris mid-power LEDs in modular linear fixture
"The Duris E 5 meets the requirements of our customers who are striving for the highest efficacy and a uniform light distribution," said Martin Wittmann, marketing and business development manager at Osram. "It is a great option for indoor area lighting such as troffers and linear fixtures."
Sistemalux has already supplied the LED-based Linear fixtures into commercial projects. The nearby photo shows a project at the offices of the Bortolotto architecture and interior-design firm in Toronto, Canada. The project used the suspended pendant version of the fixtures. Sistemalux also offers ceiling- and wall-mount versions.