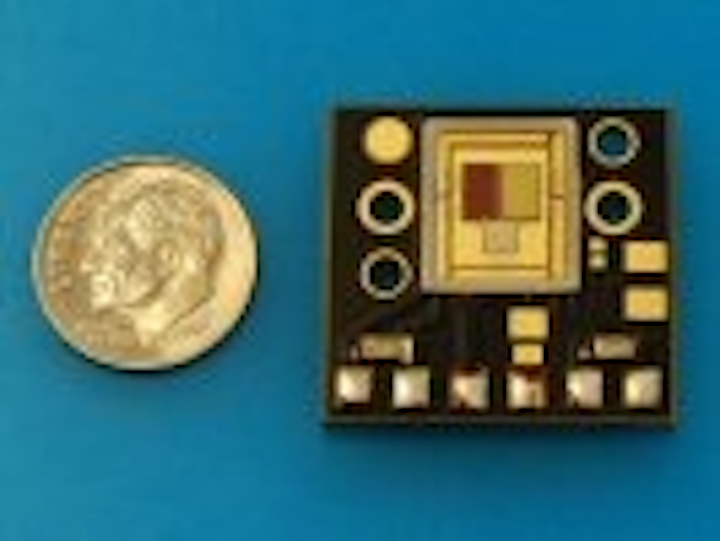 For general illumination, conventional LEDs are desirable for their high efficacy and color-changing capability, but low-lumen output per lamp continues to be an issue. The increasingly maligned 100 W incandescent lamp can produce around 1700 lm (and with ideal color rendering and a desirable color temperature).
By contrast, even the best high-power white LEDs (~100 lm/W) only produce 100 lumens of relatively inferior light (poorer color rendering with high color temperature). To reach lumen levels required for general illumination, many LED chips or lamps need to be combined in arrays.
PhlatLight™ LEDs from Luminus Devices are designed specifically to replace arrays of smaller LED chips or lamps in almost any application requiring high lumen output in a small area. By using photonic lattice technology, advanced wafer bonding techniques and high-power packaging technology, these devices can easily be made more than ten times (10X) larger than conventional LED power chips and can be driven reliably at much higher current densities than conventional LEDs.
+++++++
This article was published in the January/February 2008 issue of LEDs Magazine.
To read the full version of this article, please visit our Magazine page, where you can download FREE electronic PDF versions of all issues of LEDs Magazine.
You can also request a print copy of LEDs Magazine (available by paid subscription) and sign up for our free weekly email newsletter.