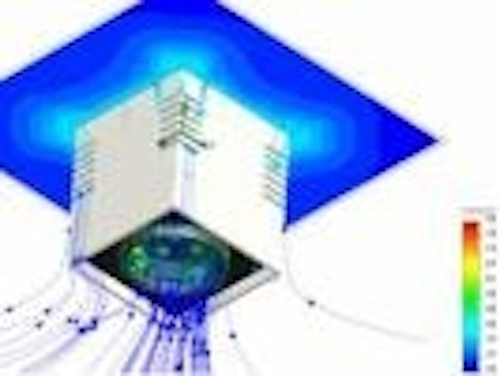 In referring to LEDs, the US Department of Energy (DOE) states that no other lighting technology offers so much potential to save energy and enhance the quality of our building environments.
Thermal management is critical to LED performance because the lifetime is a function of junction temperature. Rudi Hechfellner, applications manager for Philips Lumileds Lighting, says that thermal management is by far the most critical aspect of LED system design.
LED system manufacturers are addressing this challenge by seeking out improved heat sink designs, high efficiency circuit boards, high thermal conductivity enclosures and other advanced thermal design techniques.
Thermal simulation is playing an increasingly important role through its ability to evaluate various alternatives and optimize the system-level design from a thermal standpoint prior to the prototype phase.
+++++++
This article was published in the May/June 2008 issue of LEDs Magazine.
To read the full version of this article, please visit our Magazine page, where you can download FREE electronic PDF versions of all issues of LEDs Magazine.
You can also request a print copy of LEDs Magazine (available by paid subscription) and sign up for our free weekly email newsletter.