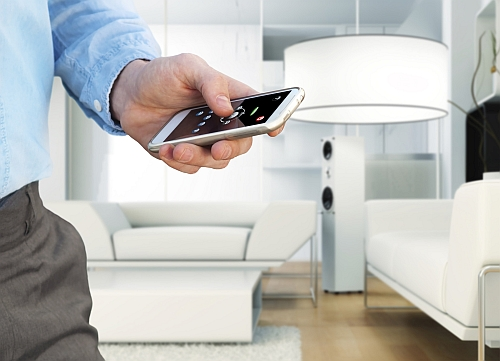 Osram Opto Semiconductors has introduced the Midled SFH 4140 infrared (IR) LED designed for integration into thin mobile devices including smartphones and tablets. The LED enables such smart devices to be used as universal IR remote controls for home entertainment equipment and other devices.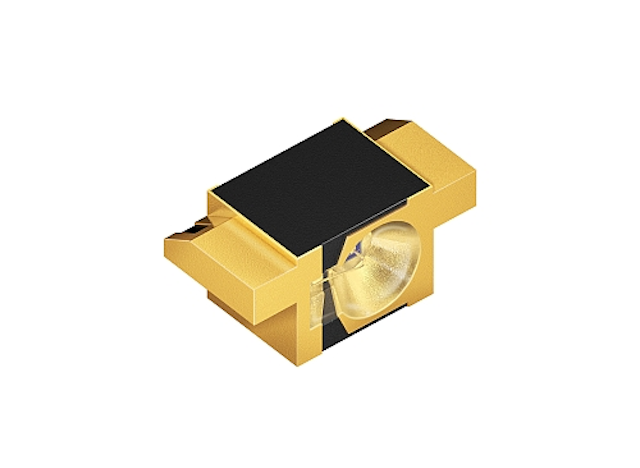 The new device has a shape like the letter T and indeed Osram refers to the device informally as a T-Midled, with Midled being one of the company's established form factors for LEDs. The package is designed to be recessed into an opening along the edge of a printed circuit board (PCB) with the LED emitting outward from the PCB. Such a mounting enables an installation where the LED protrudes only 0.6 mm above and below the PCB, thereby enabling very thin smart-device designs.

"We want to enable our customers to install a powerful infrared transmitter even if there is very little height to work with," explained Sevugan Nagappan, product marketing manager for infrared at Osram. "We have developed a transmitter that disappears almost entirely into the board, with only 0.6 mm extending above and below it. That saves plenty of space."
The LED package also features an integrated reflector that eliminates the need for any external optics. Indeed the reflector produces a beam pattern of ±25°. And the LED with the internal reflector occupies only 4.6 mm2 of PCB real estate. The LED measures 3.1×1.5×1.5 mm.
Despite the compact size, the SHF 4140 delivers the required output power for the typical range of a living room remote control. From 100-mA drive current, the LED delivers 50 mW/sr (milliwatts per steradian) in terms of output power over angle. The 940-nm output wavelength is matched to the typical remote-control implementation.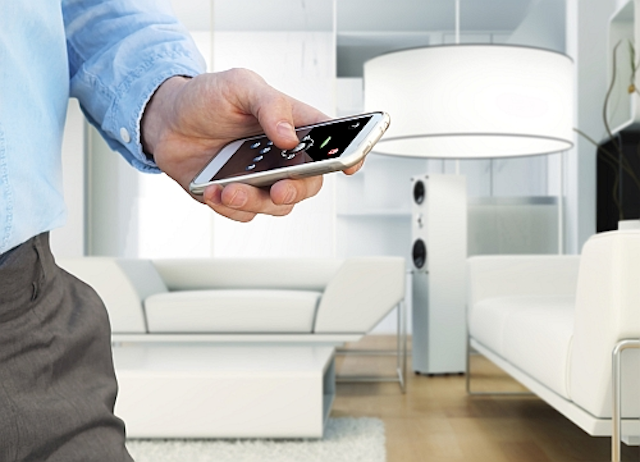 Osram announces flush-mount IR LED for mobile devices
Osram offers IR LEDs for a variety of applications ranging from smart devices to security and gesture detection. For example, the company authored a feature article last year explain how IR LEDs can be used to implement touchscreens on mobile devices. Earlier this year, the company announced an IR LED for industrial and machine vision applications.