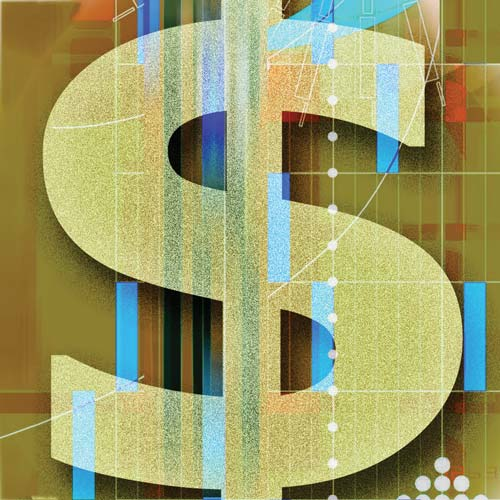 Cree and Lextar become partners, with the Taiwan firm supplying future Cree demand for mid-power LEDs while Cree will assume 13% ownership of Lextar.
Cree (NAASDAQ: CREE) and Lextar (TAIEX: 3698) have announced a business relationship in which Cree will invest in the Taiwan-based LED manufacturer and will source LEDs from Lextar for use in future solid-state lighting (SSL) products. Cree will purchase 83 million Lextar shares and will assume 13% ownership in the company while Lextar will get access to Cree intellectual property and to Cree Lighting as a customer for its LEDs.
While the summer has been relatively quiet in terms of new LED product announcements, the business side of the sector has been quite busy. In July we saw Epistar acquire Formosa Epitaxy (Forepi) despite the fact that Epistar rival Sanan Optoelectronics owned a large share of Forepi. That acquisition apparently was driven by Epistar's need to ramp capacity amid growing demand for LEDs from the general lighting sector.
The Cree and Lextar agreement could be driven both by capacity concerns at Cree and by the fact that Cree has not invested heavily in traditional mid-power LED product lines. Cree has announced a number of very-small LEDs such as the XLamp XB-H that came to market in March, but the devices exhibit high-power performance and are packaged in high-reliability yet expensive ceramic.

While Cree has insisted that ceramic-packaged LEDs are the best fit for lighting, there are clearly applications such as linear fixtures that are a good match for mid-power LEDs in either plastic or hybrid packages that bring some of the reliability benefits of ceramic. With Cree expanding its presence in the end lighting market, the need for a mid-power source for some products is an expected development.
"We are excited to be strengthening our relationship with Lextar to enable growth in LEDs and lighting," stated Chuck Swoboda, Cree chairman and CEO. "Working with Lextar to supply high-quality, mid-power LED chips enables Cree to focus its resources on the high-performance, high-power LED chips that differentiate Cree LEDs in the market. This approach provides the operational and financial flexibility to help Cree achieve the best return on our people and invested capital."
For Lextar the benefits of the relationship are perfectly clear. The company gets capital that can help it expand production. And the Cree intellectual property cross-license will prove important to the company serving lighting customers other than Cree.
"Lextar has established a strong technology position and customer base in the mid-power backlighting LED segment, while Cree has had outstanding performance in the high-power LED component and lighting markets," said Dr. David Su, chairman and CEO of Lextar. "We are very excited about this new cooperation with Cree. We strongly believe this new collaboration will increase the competitiveness of our products and technology, enabling both companies continued growth in the LED lighting market. Furthermore, the cross license of LED chip and component intellectual property will afford both Cree and Lextar the benefits from our product and technology development, thereby strengthening our mutual competitiveness in the global LED industry."
Lextar and Cree both just announced quarterly financial results and once again Cree's revenue was up significantly. Lextar also announced an 18% increase in revenue and said it had overcome manufacturing roadblocks that had gated growth and the company pledged to expand capacity.
Cree's investment will help enable the Lextar goal of expansion. Cree will pay NTD 30 ($1) per share for the 13% stake, equating to an $83 million investment. The companies said that both boards have approved the deal and it is expected to close by the end of the year.