Patent News: Neon-LED, Aneeva, new US patents
Neon-LED is in a patent dispute in China with Neo-Neon, Aneeva has a new UK patent, and US patents have been awarded to Advanced Optical Technologies, Altman, Barco and Color Kinetics.
Jan 16th, 2007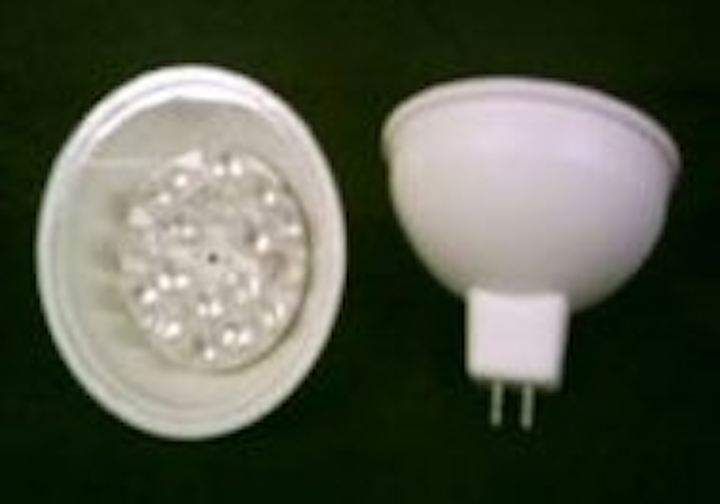 Neon-LED seeks to have China patent overruled
Neon-LED Electronic Lighting Factory, a Chinese LED lighting manufacturer, has filed a claim with the State Intellectual Property Office (SIPO) of P. R. China. Neon-LED has requested that patent ZL 200320130244.9, assigned to a rival manufacturer Neo-Neon, should be ruled as non-effective.
The claim comes after Neo-Neon filed a patent infringement lawsuit against Neon-LED and its factory director, Raymond Chen. According to Chen, a lawsuit filed in the US by iLight Technologies against Tivoli, a joint venture between Targetti North America and Neo-Neon, suggests that the ZL 200320130244.9 patent should be ruled non-effective (see iLight Technologies sues two rivals in LED patent cases).
Aneeva Electronics awarded UK patent
Aneeva Electronics
has been granted UK patent number 2397943 entitled "High output energy-efficient LED lamp." The patent covers versions of LED lamps that uses single or a multiple LEDs, encased in a plastic enclosure, using the MR16 as an example. Other variants of enclosure design are included in the description, but in short there are no limits to the lamp's physical size or dimensions. Suitable for use with both AC and DC low voltage power supplies, the patented lamp allows for flexibility of design but with similarities of use to the tungsten lamp. Contact Aneeva on +44 (0)161 626 3368 or email:
alan@aneeva-electronics.co.uk
.
New US patents issued recently
Advanced Optical Technologies has been granted two patents relating to the technology that forms the basis of the lighting fixtures commercialized by Renaissance Technologies (see /content/leds/en/articles/print/volume-3/issue-6/features/lightfair-international-no-shortage-of-leds-in-vegas.html).
-- US patent number: 7148470
Title: Optical Integrating Chamber Lighting Using Multiple Color Sources
-- US patent number: 7157694
Title: Integrating Chamber Cone Light Using LED Sources
A patent entitled "LED Lighting System" has been awarded to Luminator Holdings:
-- US patent number: 7148632
Altman Stage Lighting has been granted a patent entitled "Diode Lighting System":
-- US patent number: 7152996
Barco has been granted a patent entitled "Light Emission Display Arrangements":
-- US patent number: 7157838
Color Kinetics has been granted three more patents to add to its growing list:
-- US patent number: 7161311
Title: Multicolored LED Lighting Method and Apparatus
-- US patent number: 7161313
Title: Light Emitting Diode Based Products
-- US patent number: 7161556
Title: Systems and Methods For Programming Illumination Devices