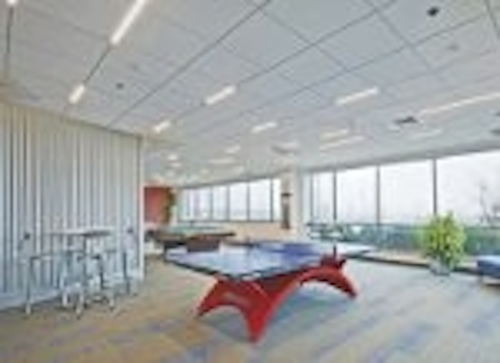 Download the issue or view the Ezine edition
.
+++ Cover +++
Vienna's Kunstkammer reopened after a 10-year renovation with custom Zumbotel LED lighting, created in collaboration with artist Olafur Eliasson, optimally illuminating cherished works of art such as Saliera by Benvenuto Cellini and the Krumau Madonna (see page 9).

+++ Features +++
STANDARDS
New standards will enable long-term lumen maintenance projections for lamps and luminaires
Jianzhong Jiao explains that LM-84 and TM-28 will enable long-term lumen maintenance projections beyond the LED light source level, similarly to how LM-80 and TM-21 are used with LEDs.
DC GRIDS Lighting industry progresses on DC-power grids that pair well with LEDs
DC-power grids offer the potential of even greater energy efficiency when combined with LED-based lighting, and several options for implementing DC grids are either available or coming soon reports Maury Wright.
PATENTS
LED optics intellectual property can foreshadow winners in SSL products
A look back at patent activity in the LED optics space could have predicted some of the strong players in SSL products today explains Kathryn Paisner, and recent activity could correlate with future winners.
OUTDOOR
Five rules for designing roadway lighting
Effective use of LED sources and emerging knowledge of human visual systems guide best practices for SSL roadway lighting say Don Peifer.
THERMAL Aluminum extrusions match SSL thermal management needs in many applications
Steve Jackson explains that design teams working on LED-based lighting products must consider aesthetics, cost, and quality when considering thermal elements of a design, but thermal performance is paramount.

SIMULATION
Accelerated 2D optical simulation of LEDs allows quicker validation of architectural improvements
Finite-Difference Time-Domain simulation in 3D is necessary to verify the light extraction efficiency of LED architectural enhancements, but a faster 2D method can allow for quicker iterations for testing new ideas during product development write Chenglin Xu and Dan Herrmann.
DESIGN FORUM Understand RGB LED mixing ratios to realize optimal color in signs and displays
Lee Boon Hooi explains that color ratios held over from the CRT world won't deliver optimal color with RGB LEDs, but simple calculations can determine a proper mix.


+++ Columns/departments +++
COMMENTARY
AC-drivers gain traction even as AC-LED moniker needs to go
NEWS + VIEWS
Kunstkammer museum reopens with art bathed in LED light
Cree and Philips drive SSL lamp prices below $15
Philips launches Hue API and SDK
Seoul targets street lights with high-voltage LEDs
Samsung 160-lm/W mid-power LEDs
Cree 10,000-lm COB LED
Zhaga publishes downlight spec
FUNDING+PROGRAMS
DOE announces 2013 NGL indoor SSL winners at LEDucation in New York