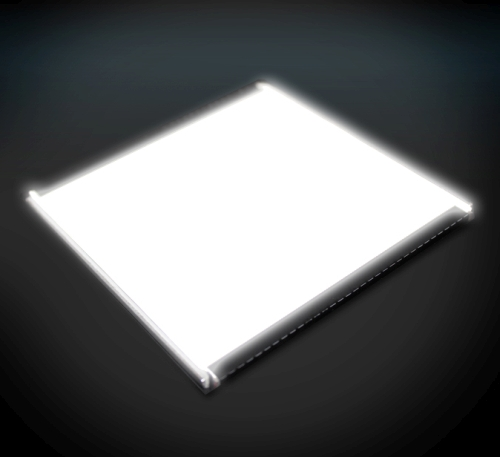 Global Lighting Technologies has developed two new light-guide-based approaches to SSL luminaire development, including an edge-lit square panel and a circular product lit from the inner circumference.
Global Lighting Technologies (GLT) has announced that it will offer solid-state lighting (SSL) luminaire makers two new light-guide-based optics and will display those products this week at Strategies in Light (SIL) in Las Vegas, NV. The company is a planar optics specialist that has enabled LED-based products ranging from display backlights to planar lighting products. The new products include a square panel and a round light guide intended for pendant applications.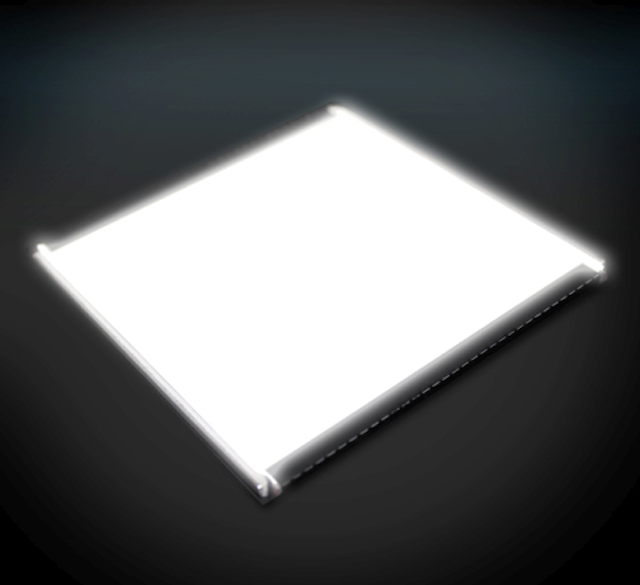 GLT will demonstrate new LED-based light-guide technology at Strategies in Light
The new square panel measures 4×4 in. and is intended as an alternative to similar-sized OLED panels with similar diffused-light output albeit at a much lower cost. Indeed, as we have discussed previously, OLED cost remains an obstacle to the uptake of that technology, although the allure of planar diffuse sources is substantial.

GLT said the square light is a tiny 2-mm thick. The panel is thinner than prior GLT products and offers enhanced light extraction. The light guide would typically be edge lit from one or more sides with LEDs. A typical light engine with the LEDs installed would measure 4-mm thick with a frame concealing the LEDs in place.
The new square light guide targets wall and ceiling luminaires. GLT expects it to find usage in luminaires developed for corporate, commercial, hospitality, and even residential applications.
Round pendant
The second new building-block optic is a round design with a diameter of 12 in. There is a doughnut-like hole in the center of the light guide that enables edge lighting with LEDs mounted along the center circumference. A typical design would require a structure in the center in any case for suspended pendant mounting and possibly to integrate the LED driver.
Luminaires based on the circular optic would feature an elegant look as well as the ability to produce uniform diffuse light. Indeed, with all of their light guides, GLT can deliver beam distributions to match the application at hand. For instance, such products can be built to produce both downward light and indirect light directed upward for reflection off the ceiling.
GLT will also display a number of other products that the company has developed previously. For example, the portfolio includes light guides that are curved for a unique luminaire look. The company will be located in booth #723 at the Sands Convention Center. For more information on GLT products and other optics technologies, see our recent feature on the topic.