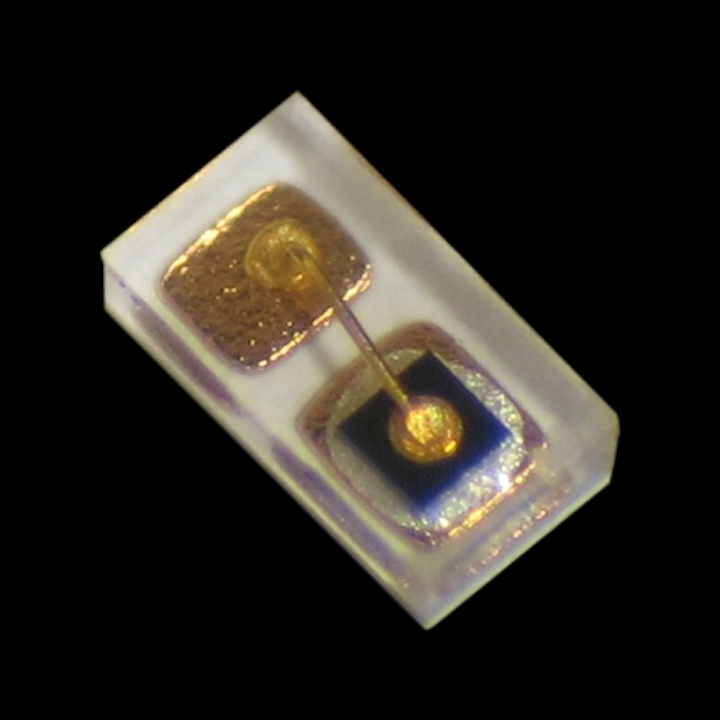 Huntingdon, Cambs. – Specialist electronic components distributor Components Bureau introduces the KPG-0603 series from Kingbright. Measuring just 0.65x0.35mm with a thickness of only 0.2mm, these packaged LEDs are suitable for applications where space is very limited. Typical applications include discreet medical devices, such as digital hearing aids, as well as earbuds, headphones, microphones, smart phones and other portable electronic devices.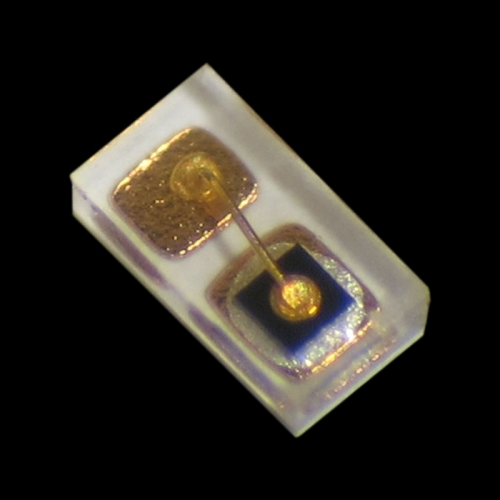 Components Bureau distributes Kingbright's compact SMD packaged LED for space-constrained product applications

Kingbright's KPG-0603 series of low power consumption packaged LEDs have wide viewing angles of 135° and 145° with high brightness levels offering easy readability in a variety of ambient lighting conditions. The series is available in a variety of colours, including red, orange, yellow, green and blue.

Compatible with automatic placement equipment, the new KPG-0603 series packaged LED comes in reel sizes of 4,000 pieces and features a moisture sensitivity level of 2. The KPG-0603 LEDs have an operating temperature range from -40° to +85°C and are RoHS compliant.

About Components Bureau
Components Bureau is one of the UK's leading electronic component distributors specialising in the supply of passive components, LEDs and EMC products for a number of markets including data comms, telecoms, consumer electronics, industrial and lighting. Established in 1985, the company is accredited to BS EN ISO9001:2008, and can offer a range of services including KanBan and JIT. An innovator in the field of outsourced manufacturing, the company has partners in Asia to provide support at every point in the manufacturing process from tooling to delivery. Developed specifically to fulfil engineers' need for a fully flexible, bespoke design, the company's Precision range includes common and laminated transformers, wound ferrites and SMD inductors. Samples from initial specification are available within 14 days, with flexible volumes and lead times from 3 weeks ex-factory.

The Components Bureau website is www.componentsbureau.com. Follow us at www.componentsbureau.com/twitter, watch our videos at www.componentsbureau.com/youtube, connect with us at www.componentsbureau.com/facebook, and read our blog at www.componentsbureau.com/blog.
Contact:

Components Bureau
+44-(0)-1480-412233
E-mail:

Web site:

www.componentsbureau.com

Locate more packaged LED vendors in the LEDs Magazine Suppliers Directory

Submit new products, case studies/projects, and other press releases at http://www.ledsmagazine.com/content/leds/en/addcontent.html and http://www.ledsmagazine.com/content/leds/en/iif/add.html.
More from Kingbright:
Kingbright's super-bright color SMD-LEDs are available through TTI
Kingbright unveils Minikin-Air ultrathin SMD LEDs