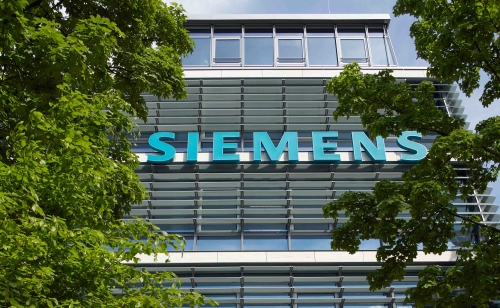 Its tagline could be: No bulbs, please, we're modern, so this is all about data collection, smart controls, and acquisitions of companies like Enlighted.
Five years after spinning off its Osram lighting subsidiary and thereby dumping its bulb baggage, Siemens AG is back in the lighting business.
Interested in articles & announcements on smart lighting and IoT business?
This time, however, there isn't a light bulb in sight, at least not as a revenue driver. Rather, the 171-year-old German engineering conglomerate is embracing the industry's modern zeitgeist, selling Internet-connected, chip-and-sensor imbued lighting controls, services, and systems aimed at profiting from data collection and analysis.
This all became evident over the last month, when Siemens made no fewer than three acquisitions of smaller companies that specialize in Internet of Things (IoT) controls of lighting and building operations. The most recent was this week, when Siemens picked up Oakland-based startup Building Robotics, which markets an app called Comfy that makes it easier for office workers to interact with lighting and building systems. The move came about five weeks after Siemens agreed to buy J2 Innovations, a Los Angeles area company that makes software for building automation and the IoT.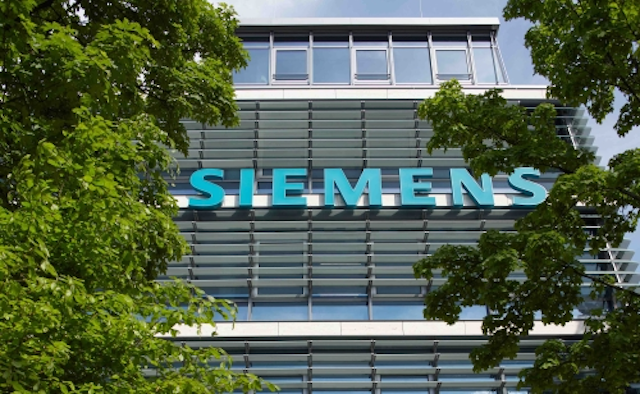 Siemens re-enters the lighting business, via the IoT
A familiar name, Siemens, is coming back to the lighting industry. (If nothing else, it might please fans of nostalgia who are already missing Philips, now called Signify.)
And, in a cornerstone of the acquisition spree, Siemens late last month agreed to absorb Enlighted, a Silicon Valley company highly regarded in the smart lighting controls arena, and whose co-founder and CTO was recently recognized with an LEDs Magazine Sapphire Award.
The Enlighted acquisition in particular elucidates the rationale behind Siemens' return to the lighting business.
"Enlighted has a strong footprint in revolutionizing building intelligence by developing a multi-sensor-based IoT platform, using the power of data," Matthias Rebellius, CEO of Siemens Building Technologies, said at the time of the agreed acquisition, which is scheduled to close in the third quarter. "With this move, we are demonstrating our commitment to drive digitalization in the smart building industry."
Make no mistake about it: Lighting is very much a part of the scheme, and not just because Enlighted is named for light. Siemens described Enlighted's digital lighting control system as the "core element" in Siemens' expansion of its own smart building technology.
As Siemens explained, the "beating heart" of Enlighted's technology are smart sensors that gather and stream information about a building to the cloud, for further analysis.
And where do those sensors go?
"These sensors can be installed in every light fixture with the ability to collect data 65 times per second to detect environmental and occupancy changes and react to lighting and HVAC [heating, ventilation, air conditioning] needs in real time," Siemens said. "Based on an advanced smart lighting control application, today the Enlighted platform can lower lighting costs of a building up to 85% when combined with advanced LED fixtures. In addition, the platform is able to locate people and assets within a building and analyze the occupancy of floors and rooms. Finally, in combination with Siemens solutions, the Enlighted platform can optimize the energy efficiency of HVAC systems."
This is exactly the business scheme that most lighting vendors are pushing today, as they try to turn the lighting infrastructure into an IoT information network that can do everything from improving traffic flow on city highways to helping facilities managers to better utilize floors, offices, conference rooms, and the like. At the same time, the smart systems improve the direct control of lighting.
Lighting companies are doing this as they seek entirely new IT- and service-based business models to replace the century-old hardware model of selling bulbs and luminaires. The hardware model has become nearly obsolete in the era of LED lighting, where light sources last for purported decades.
With its re-entry into lighting, Siemens will now compete head-to-head with its old subsidiary, Osram, which itself is pursuing IoT opportunities and which has shed its own bulb legacy, having sold the lamp portion of its business to Chinese-owned LEDvance about four years after splitting from Siemens.
One challenge lighting vendors face is that IT companies themselves are vying for the same smart building and smart city jobs. Lighting companies are therefore both competing against and partnering with technology firms. In that sense, Siemens, with its engineering and technology orientation, is coming back into the business more from the IT camp.
Siemens might not have ever truly exited the smart control end of the lighting business, but its acquisition binge of smart controls companies serves a striking notice that it is indeed a major player in the modern version of the lighting industry. And it no longer has the burden of a bulb business, as it did five years ago.
Meanwhile, as one iconic engineering conglomerate re-emerges, another, GE, is exiting the lighting business altogether — smart, dumb, and otherwise — all part of a broader demise at GE.
MARK HALPERis a contributing editor for LEDs Magazine, and an energy, technology, and business journalist (markhalper@aol.com).