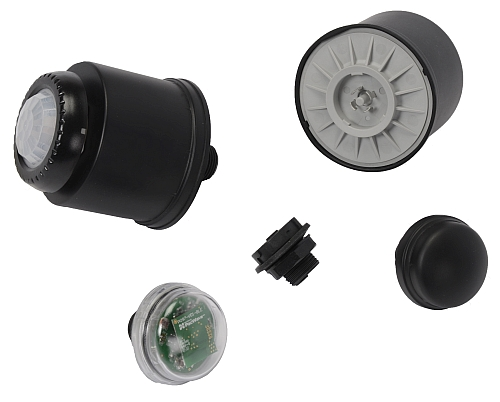 Despite a lot of publicity last year, Bluetooth Mesh has been slow to come to market, but Strategies in Light will see broader emergence of the technology starting with McWong.
McWong International has announced a Bluetooth Mesh platform intended specifically for outdoor LED-based lighting deployment. The mesh standard finally came to fruition in 2017 and hype ensued last year, but products lagged as we noted in the late fall with an article and headline asking, "Where's the Bluetooth Mesh?" The purported answer was that it was coming soon, and McWong will deliver on the promise demonstrating the Smart Outdoor Lighting Control platform at Strategies in Light in Las Vegas, NV.
Bluetooth wireless connectivity has been utilized in solid-state lighting (SSL) products for years, but range and a one-to-one communication capability limited the technology to uses such as commissioning. The Bluetooth Special Interest Group (SIG) toiled for several years to add mesh networking capability that allows any node to communicate with any other node with much greater range. That standard was ratified in mid-2017. And throughout 2018 we ran a number of articles on the technology, including a feature on how the scheme simplifies commissioning of SSL-centric deployments.
The new McWong Bluetooth platform will allow manufacturers of both street and area luminaires to easily add connectivity to their products. The portfolio includes luminaire controllers, microwave and passive infrared motion sensors for occupancy or vacancy detection, and a photocell for daylight-responsive control. The modular products also offer compatibility with Book 18 from the Zhaga Consortium. That book defines an electromechanical socket form factor enabling intelligence and connectivity to be easily added to a luminaire design.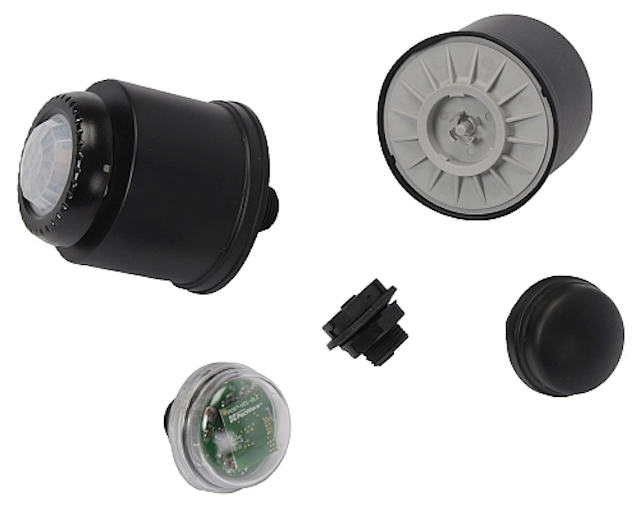 McWong announces Bluetooth for outdoor SSL, will demo at Strategies in Light
Connectivity and controls specialist McWong will demonstrate its Bluetooth Mesh-compatible Smart Outdoor Lighting Control platform offerings at Strategies in Light.
The luminaire controller products are especially compelling as they form the basis of an intelligent luminaire and include models that support one or two LED channels, thereby enabling tunability. "The controllability of LEDs offers a unique opportunity for both light level and color temperature control, a capability that can change the way outdoor lighting performs in many space types," said Blane Goettle, McWong vice president. "These new control solutions offer the ability to adjust both light qualities — temperature and light level. For instance, lighting professionals may prefer brighter, whiter light for certain outdoor spaces such as parking lots and garages. Other outdoor spaces, like courtyards might require warmer color temperatures and lower light levels. Our new control platform offers this level of flexibility."
Strategies in Light will take place Feb. 27–Mar. 1, 2019 at the Mandalay Bay Convention Center in Las Vegas. One of the four Strategies in Light tracks is specifically focused on connectivity, smart lighting, and the move towards the Internet of Things in SSL. A session on Thursday just after lunch will focus specifically on the benefits and advantages of various wired and wireless networking options. One of the participants in the panel discussion is Rafal Han of Silvair who was instrumental in driving the development of Bluetooth Mesh technology and attendees will also hear from other experts with experience with alternative networking options. And you will also find Goettle on the exhibit floor presenting alongside Silvair's Szymon Slupik and Fulham's Jeremy Ludyjan on the current capabilities and future potential of Bluetooth mesh networking to merge lighting with the Internet of Things.