Distribution deals for Enfis and Samsung Electro-Mechanics
Enfis has signed separate distribution agreements with Edmund Optics and Silica, while Samsung Electro-Mechanics GmbH has signed up with European distributor Setron.
Apr 21st, 2008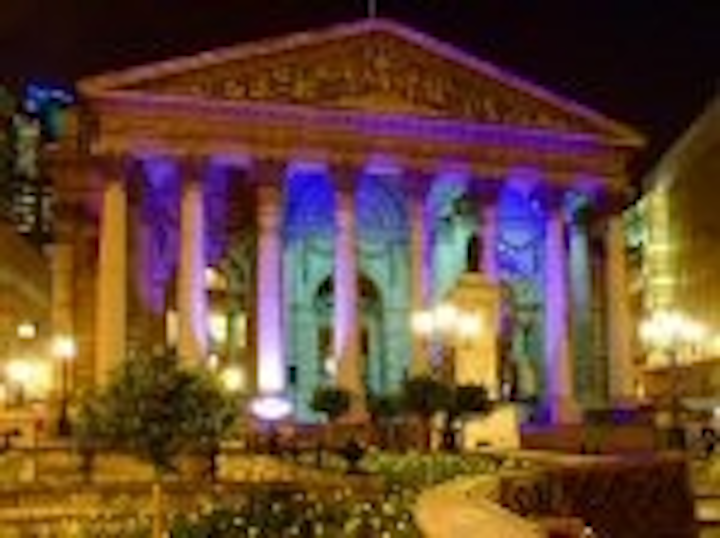 Enfis, an LED array and light engine manufacturer, has signed two distribution agreements in North America and Europe, with Edmund Optics and Silica respectively.
Silica, owned by Phoenix, USA-based Avnet Inc, operates from 36 branches and is the third largest semiconductor distributor in Europe. Silica will be employing more than 300 of its direct sales personnel to distribute Enfis' products rather than via catalogue sales.
Edmund Optics has been a leading supplier of optics, imaging and photonics technology to industry since 1942. Supporting the electronics, semiconductor, pharmaceutical and biomedical markets, Edmund Optic's state of the art manufacturing capabilities combined with its global distribution network has earned it the position of the world's largest supplier of off-the-shelf optical components.
Shaun Oxenham, CEO of Enfis, said, "Since coming to market we have identified the need for a comprehensive global distribution network from which to deliver our products and these two agreements mark the culmination of this strategic goal. With a network of 18 distributors in place, management can now increase its focus on direct sales to both integrators and lighting companies and is already in discussions with a number of parties."
Setron and SEM sign distribution contract
European distributor Setron and Samsung Electro-Mechanics GmbH (SEM) have signed a pan-European franchise contract for the complete spectrum of SEM's LED products. In doing so, Setron takes on the distribution of mid-, high-power and side-view LEDs from SEM GmbH.
The deal provides SEM GmbH with a sales network in Germany and Europe with a strategic distribution partner. Samsung emphasizes their efforts to develop a European multichannel marketing and promotes Setron as a technical oriented and reliable distribution channel.
"We are happy to have found a partner in Setron who will open many new opportunities in the important LED market", says Logan W. J. Yang, Senior Manager Optical Components at Samsung Electro-Mechanics GmbH. "As a manufacturer of high-quality products we are convinced that Setron will promote and anchor our leading brand in Europe."
Bernd Riemann, Director Application & Technical Marketing at Setron, also sees great business opportunities in the cooperation: "The synergies resulting from our cooperation allow both contract partners to react with a great degree of know-how and flexibility on industrial customers and market demands. Setron can also support the customers in the design of the best suited LED driving technology with its team of FAEs."