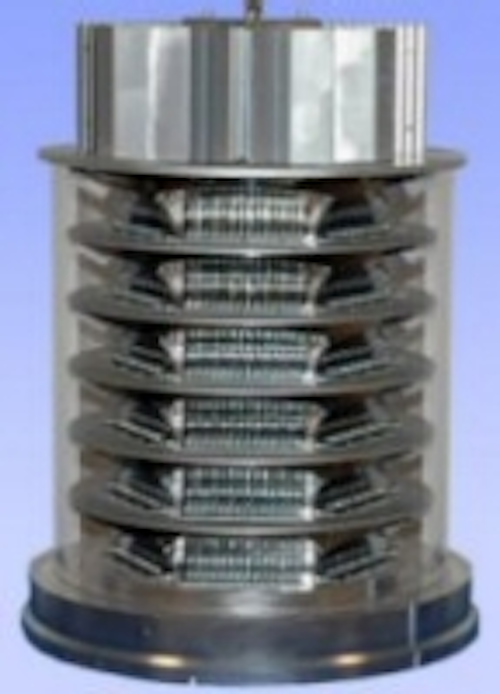 Dialight Corporation has developed an LED-based red-white flashing beacon for marking broadcast and communication towers, wind turbines and other obstacles that pose a hazard to aircraft navigation.
The company believes this is the first LED beacon in production to provide flashing white light with an intensity of 20,000 cd. The beacon can also provide 2,000 cd steady or flashing red light, and incorporates a total of 132 white and 36 red LEDs.
Dialight's new red-white LED obstruction beacon is a cutting edge product designed to overcome problems affecting conventional lighting systems. Current xenon strobe and incandescent technologies are severely affected by vibration and extreme weather conditions, and offer a relatively short product life that in turn leads to attendant high maintenance costs.
Dialight's LED beacon is designed to withstand high levels of vibration and the most severe environments. Operating temperatures range from -55 to +55 degrees C and it can withstand conditions including direct sunlight, wind blown rain, wind speeds of 200 kph, high humidity and salt fog and has the same footprint as conventional technologies, making it easier to design in existing installations and products. The circular base of the beacon has a diameter of 0.508 m.
James Gulliver, Dialight Business Development Manager said, "The use of LED light technology on wind turbines is a massive innovation. The new beacon offers operators a reliable, long lasting, low maintenance product which overcomes all the problems currently associated with placing obstruction lighting on the top of wind turbines and other vibrating structures."
Gulliver explained to LEDs Magazine that the value of 20,000 cd has been achieved thanks to a proprietary thermal management system that effectively dissipates heat generated by the powerful light engine, helping to insure its long lifetime.
The new product also benefits from an optimized reflector system, originally developed for red-LED beacons, that focuses the light selectively in the areas required and avoids spilling excess light towards the ground.
The beacon is designed to meet both Federal Aviation Administration (FAA) A/C 150/5345-43 and International Civil Aviation Organization (ICAO) Annex 14 July 1999 standards. The beacon also is designed to meet NEMA 4/IP65 standards for moisture ingress, and carries a five-year performance warranty.
Intended as a direct replacement for xenon-strobe units as well as for new installations, the new beacon features a two-part design that simplifies installation. An external controller and photocell serve as the triggers to pulse the beacon and to switch it between day and night modes. If the synchronization signal is lost, the microprocessor-controlled unit offers a default mode, flashing 40 times per second for daytime operation and if just the red mode fails, it automatically defaults to a 2,000 cd white mode. The external controller will also permit the addition of a GPS receiver that will synchronize the flashing of all of the nearby lights for a wind farm application.
Dialight's existing range of LED beacons is already in widespread use worldwide for applications including telecommunication towers, broadcasting towers and power station chimneys.