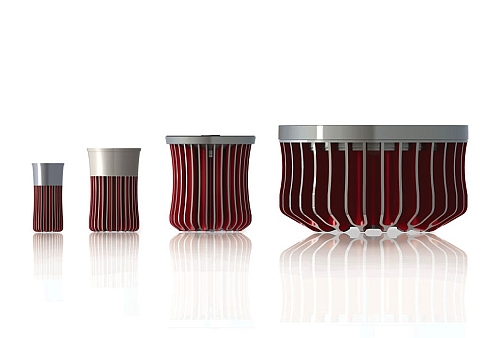 Third-party luminaire manufacturers will now have access to Soraa's LED technology that can deliver 95 CRI and a 95 R9 value for vivid red rendering.
More than two years after unveiling its gallium-nitride-on-gallium-nitride (GaN-on-GaN) LED technology and MR16 replacement lamps at Strategies in Light 2012, Soraa will now offer the LED technology to third-party luminaire manufacturers in the form of modular light engines. The Soraa LEDs offer an advantage over more traditional phosphor-converted GaN-on-sapphire or -silicon-carbide LEDs in terms of color rendering and a broader spectral power distribution — advantages that will now be accessible to a broader market and application set.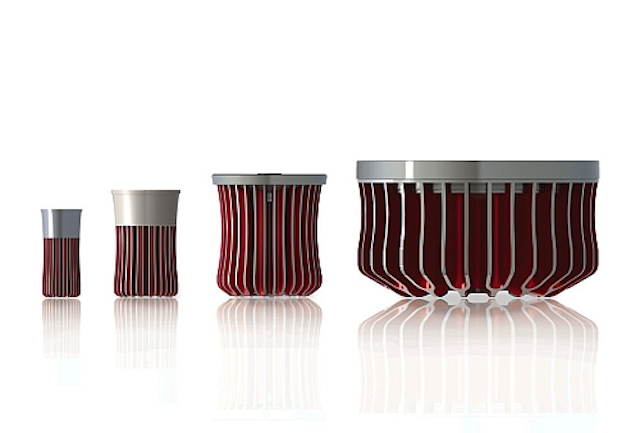 Soraa will deliver GaN-on-GaN LED technology in modular light engines
At Lightfair International, Soraa will demonstrate modular light engines based on the same LED technology that the company uses in its own retrofit lamps. The light engines will be available in 1–4-in. diameters. Solid-state lighting (SSL) manufacturers will be able to integrate those modules into end lighting products, although the target applications will still be directional in nature, much like Soraa's retrofit lamps. One other advantage of Soraa's technology is smaller source size that leads to higher center beam candle power (CBCP) as documented in a recent feature article on directional lighting.

"Our light engines instantly turn ordinary light fixtures into extraordinarily brilliant and efficient fixtures," said George Stringer, senior vice president of North American Sales at Soraa. "For the first time, customers have no-compromise light engines to easily convert their existing integral or retrofit fixtures into high performance integral LED fixtures with excellent light quality."
Of course, the Soraa LED technology does not come without compromise, just as no other approach to high CRI comes free. The Soraa lamps that are on the market are lower in efficacy than other MR16, AR111, and PAR lamps on the market, and the lamps also sell at a premium. But customers in applications such as hospitality will absorb those hits to upfront cost and energy efficiency while still saving significantly in energy and maintenance costs relative to incandescent and halogen lamps.
The Soraa LEDs differ in terms of the GaN substrate from more conventional LEDs and in the chip architecture and phosphor implementation. The homogenous GaN substrate enables higher current density and more lumens from small sources due to fewer defects between the substrate and epitaxial layers. The Soraa LEDs are based on a violet, as opposed to a blue, emitter and use a mix of three phosphors rather than two. The result is the capability of 95 CRI and a 95 R9 value for vividly rendering red colors. The company also has LEDs optimized for rendering bright white accurately.
Luminaires designed around the new light engines should be able to deliver commensurate benefits relative to Soraa's retrofit lamps, although the round light engines will limit the types of fixtures in which the products can be used. Soraa has designed the light engines so that its Snap family of optics that attach magnetically to its retrofit lamps can also be used in fixtures from third parties.
Lighting manufacturers will be able to surround the Soraa light engines with other value-added technologies that have been developed previously for use with other LEDs. For example, intelligent drivers with dimming support and even network controls will be applicable with the new light engines.