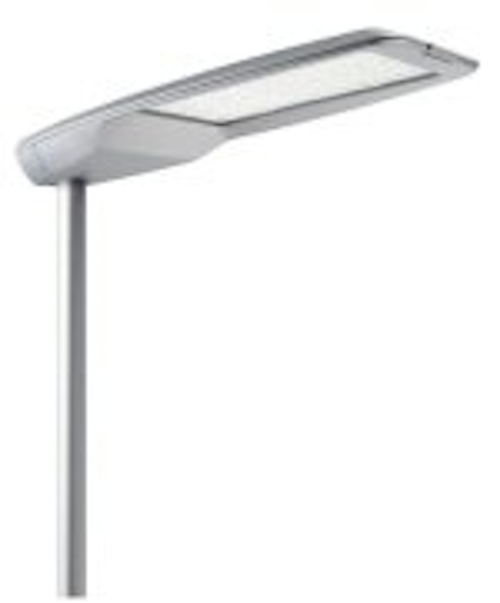 Lighting manufacturer Philips has announced that its SpeedStar LED road-lighting luminaire has been awarded a certificate of carbon neutrality by the Carbon Neutral Group (CNG).
The certificate acknowledges that the carbon footprint of the SpeedStar fitting has been offset by investing in CNG's greenhouse-gas-reduction projects.
The Climate Neutral Group is a social venture investing in a wide portfolio of greenhouse-gas-reduction projects around the world, thus generating carbon credits. These credits are sold to companies, in this case Philips, to offset against the carbon emissions caused by the company's manufacturing and supply-chain processes.
The carbon footprint of SpeedStar is calculated by Philips using standard methodologies. It takes into account both production (including all materials as well as transportation of all the parts from suppliers to Philips' factory) and recycling.
It's worth pointing out that the carbon-neutral designation doesn't include the operational phase of the luminaire. Philips says that the usage phase should be assessed on a project basis, since system-level approaches such as dimming via network control systems can drastically reduce the overall energy consumption.
Also, the SpeedStar platform is designed to be regularly updated by replacing the LED light engine, in order to reduce the energy consumption by
A Philips spokesperson told LEDs Magazine that the additional cost of buying carbon credits is minimal, and is amortized across the business. "[The cost] is more than outweighed by the value we feel this brings to our customers i.e. the knowledge that they have purchased a product which will help them with their CRC [see footnote] requirements," said the spokesperson.
Philips says that the program will soon be extended to all its key outdoor luminaire ranges, including CitySoul and CitySpirit.
The initiative is complementary with the Philips EcoVision program, which has reduced the environmental impact of Philips manufacturing plants over the last decade.
The SpeedStar luminaire, recently honoured with the iF product design award 2011, has been designed to help local authorities create more-liveable urban environments. Whilst concerned for road safety, city and town councils are coming under increasing pressure to reduce energy consumption at the same time as complying with lighting standards. Philips SpeedStar addresses these issues, says the company. The luminaire incorporates a compact, flat LED engine which is easy to replace and which also offers the flexibility of a modular system.
Footnote:
The CRC Energy Efficiency Scheme, previously known as the Carbon Reduction Commitment (CRC), is a mandatory scheme to improve energy efficiency and therefore cut CO2 emissions in large public and private sector organisations in the UK.