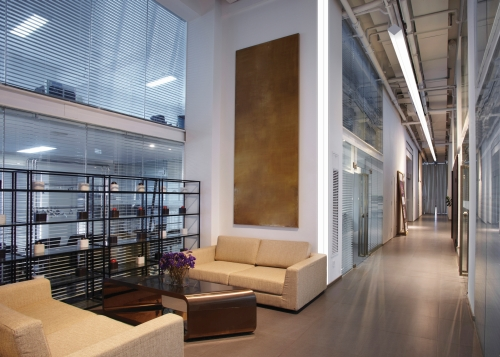 LED-based light engines are allowing Architectural Lighting Works to offer white-point tuning across a large part of its linear fixture line, while the company has also announced three new linear luminaire families.
Architectural Lighting Works (ALW) has announced a suite of new LED lighting products and technology that it calls Four to Explore, that includes new tunable linear light engines that enable user-selectable white point. The suite also includes three new linear fixtures with sleek round and diamond cross-sections that offer indirect, direct, or wall-wash patterns at installation time.
The ALW Tunable White LED technology is implemented in a linear LED light engine that is offered as a lamping option in a variety of different linear fixtures. The option will be available in the new Noventa and Lightplane 3 Round fixtures, and in around 20 existing linear fixtures that are already a part of ALW's portfolio.
The tunable light engines can be set to any CCT between 2700K and 5700K, allowing lighting designers/specifiers to match the white point to demanding applications such as high-end retail. "Our Tunable White LED boards provide all the same color temperatures of all the major legacy sources — incandescent, fluorescent, and metal halide — all from one luminaire," said ALW product manager Alex Schlemer. "So a designer, building manager, or even an end-user can set and adjust those white values as conditions and lighting objectives change."
ALW said it will soon offer a wall controller that simplifies the CCT settings in an application. But the products will also work with DMX and DALI (digital addressable lighting interface) controls from other vendors. Controls and commissioning complexity remain a concern with tunable lighting, although there are simple examples such as the Cree SmartCast tunable technology on the market.

New fixtures
Meanwhile, the three new fixtures from ALW, with the Lightplane 1 Round filling out the Four to Explore offering, are all sleek designs intended for upscale applications. The Lightplane 1 Round offering (shown above in application photo) has a scant 1-in. round cross-section. The small size is likely the reason that the tunable CCT is not offered in the product family. But specifiers can buy the fixture in 2- to 8-ft lengths and install the luminaires in continuous runs either suspended from the ceiling or mounted to a wall.
The round linear design can be adjusted with set screws to direct the beam. "Lightplane 1 Round can be aimed in any direction, giving designers the freedom to illuminate any surface or plane from this sliver of a lighting instrument," said Schlemer. "And building owners needn't be locked into those initial settings. By simply loosening a set screw, the luminaire's light channel can be rotated and re-aimed."
While the smaller Lightplane 1 Round product requires an external driver, the 3-in.-diameter Lightplane 3 Round fixtures look similar but afford the room for an integral driver. Moreover, the space in the product allows the company to offer an option with two light engines so that the fixture can supply indirect and direct light, along with the tunable lighting option.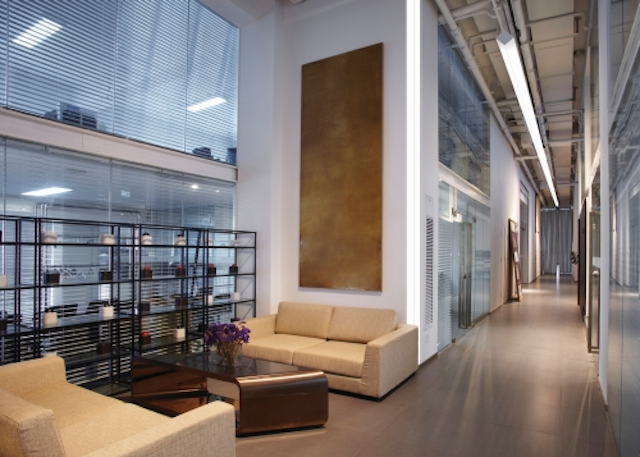 Tunable lighting comes to LED-based linear fixtures from Architectural Lighting Works
The Noventa luminaire (shown here), meanwhile, has what is essentially a square cross-section but can be mounted in a diamond orientation such that the sides of the linear fixture are oriented at 45° to ceilings, walls, and floors. Two adjacent surfaces, oriented at 90° to one another, supply diffuse light. And as with the other products, Noventa can be oriented at installation to deliver direct, indirect, or wall-wash patterns. The luminaire can also be installed at the intersection of a wall and ceiling, in a square orientation, delivering light to the side and downwards. Indeed, the mounting options are many.
"Because Noventa is two-sided, for suspended and ceiling-mounted applications it's really like getting two fixtures in one — an ambient direct and a wall washer," says Schlemer. "But the ability to do illuminated wall corners from a single fixture, especially in the recessed version, is what designers will be really excited by."