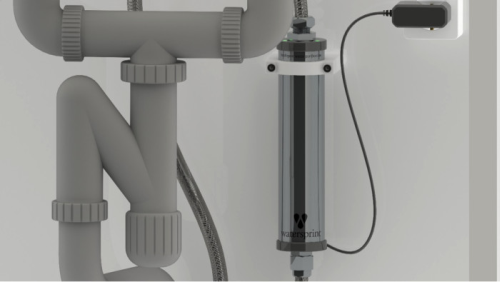 Watersprint plans to supply the in-line purification systems that can fit easily under sinks to Bangladesh initially, ensuring a safe water supply.
Ultraviolet (UV) LED technology continues to make news based on the potential of such LEDs to enable new applications, and sterilization and disinfection are among the brightest possibilities. Now Seoul Viosys said it is supplying the Violeds UV LED technology to Sweden-based Watersprint for use in small water purification systems. The duo will work with the society-focused Yunus Center to deploy the purification technology in Bangladesh, where much of the water used for drinking and cooking is tainted with arsenic.
Interested in more articles & announcements on UV LED technology in industrial & life science applications?

While UV LED technology is most common today in applications such as printing and curing that use light in the UV-A band, advances in the shorter-wavelength UV-B and -C bands will enable more-affordable portable sterilization systems. We first reported on the sterilization application in an article that covered a UV-centric presentation at Strategies in Light.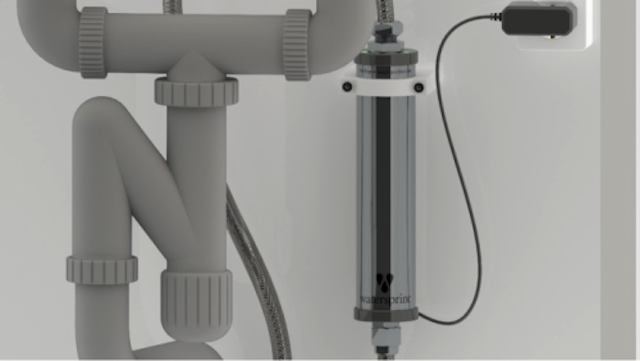 Seoul Viosys partners with Watersprint on UV-LED-based water purifier
Today Watersprint has UV-LED-based sterilization products that looks like traditional in-line water filters and that can easily fit under a sink (pictured). The systems do require power to operate the LED light engine. Moreover, Watersprint adds a controller with a Wi-Fi network connection that allows users to monitor the operation of the system.
The planned Bangladesh deployment may well require larger filters, although those details have not been revealed. Watersprint has said the Bangladesh project would rely on Micro Production Centers with the system designed for power to be supplied by a solar panel that also charges a battery, enabling 24-hour operation.
"With this new technology, we will take another important step towards a sustainable water situation in developing countries," says Anders Ruland, CEO at Watersprint. "For the first time, a water cleaning solution can be set up and operated without a high level of complexity and large costs."
"I am very happy to bring drinkable water to much needed communities by teaming up with Watersprint to incorporate our state-of-the-art Violeds technology into this water purification solution," said Jae-jo Kim, CEO of Seoul Viosys. "The two companies will continuously cooperate to uplift the living conditions of people worldwide and capture business opportunities by developing and introducing new technologies."
Violeds LEDs are the yield of research and development conducted by both Seoul Viosys and SETi, a UV-centric LED company that Seoul said it was acquiring in September. The duo also recently announced commercialization plans for the LEDs and also noted the fact that the technology is being used for sterilization on the International Space Station. Several years back, SETi had worked with the US government to demonstrate that UV LEDs could extend the shelf life of produce.