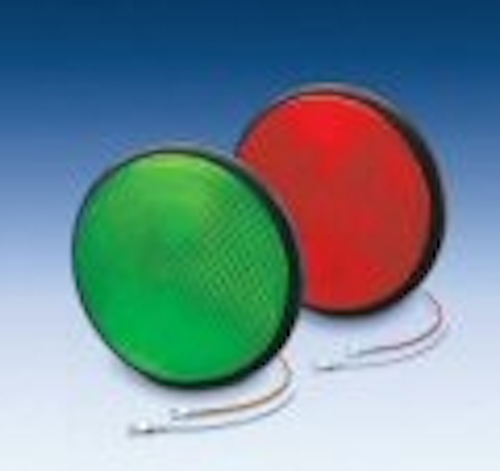 The Roxboro Group PLC, a UK-based specialist electronics company, is to divest one of its main businesses, Solartron, in order to focus on its applied LED technology business, Dialight.
The company plans to change its name to Dialight plc, subject to shareholder approval.
The company's registered office is in Huntingdon, UK, while the US administration and design center is in Farmingdale, New Jersey. Most of the company's 900 staff are located at two manufacturing facilities in Ensenada, Mexico. The company also has a design and manufacturing plant, Dialight /Garufo, in Germany.
Harry Tee, Roxboro's Chief Executive, said that the disposal of the Solartron Group represents a significant realization of shareholder value, and will allow the company to make a significant return of cash to shareholders. "Over the past two years we have raised over £120 million from disposals and importantly our activities are now focused on the high growth opportunities in Dialight," said Tee.
Dialight applies LED technology into a wide range of products and applications and is already a leading supplier of road and rail signals, bus and truck signal lights, and obstruction lights.
Tee feels that the emergence of high brightness LEDs as a disruptive technology in the lighting sector creates very significant opportunities for Dialight.
"Dialight is now investing in the illumination market where LEDs will increasingly replace conventional light sources," said Tee. "We believe LEDs are the lights of the future and Dialight plans to be a key player in the field."
Roxboro's accounts show that Dialight achieved a turnover of $101.4 million in the calendar year 2004, with an operating profit of $10.8 million. Turnover, of which 79% was generated in the US, was up just over 7% compared with the previous year.
Dialight has three major product lines – indication, signalling and illumination. The indicator sector uses large numbers of LEDs to indicate the status (for example, on/off using red/green LEDs) of electronic equipment. Traffic signals, rail signals and obstruction lighting all use LEDs, and Dialight has a major contract with New York City Transit to supply rail wayside lights. The company also supplies LED obstruction lights and beacons to major broadcast/cellular towers as well as to the US Federal Aviation Authority.
In the field of illumination, Dialight has, Dialight demonstrated at the LightFair show in April its LED-based light engine, which has been incorporated into theatrical and architectural fixtures (see Dialight demonstrates integrated solid-state light engine).
Dialight believes its experience in applied LED technology puts it in an excellent position to develop a strong worldwide position in the emerging markets of specialized lighting and color mixing.