Luxul unveils IoT switch-based lighting control system
May 21st, 2015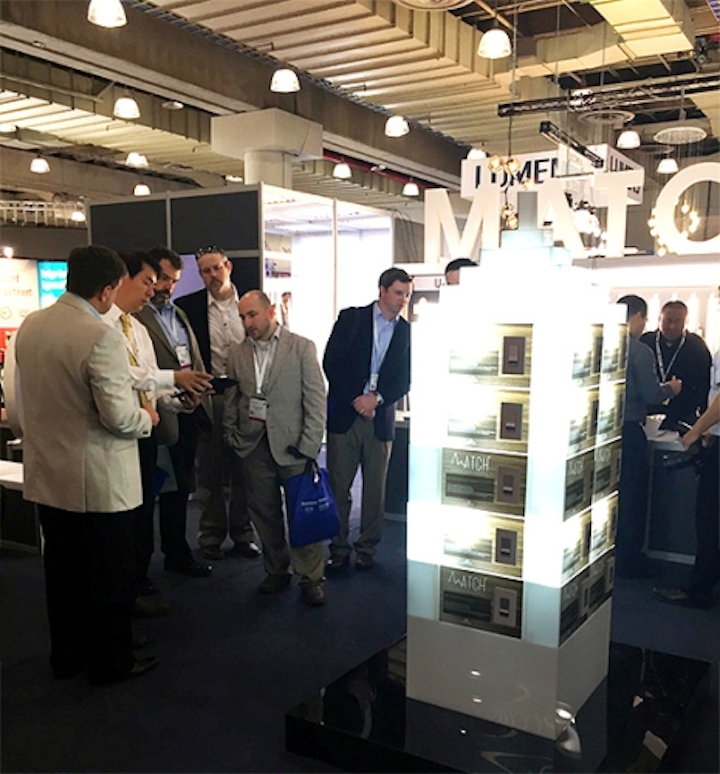 Luxul Technology, manufacturers of the world's first patented fully dimmable plug-and-play LED tube light, concluded another successful exhibition at the 2015 LightFair International which took place in New York.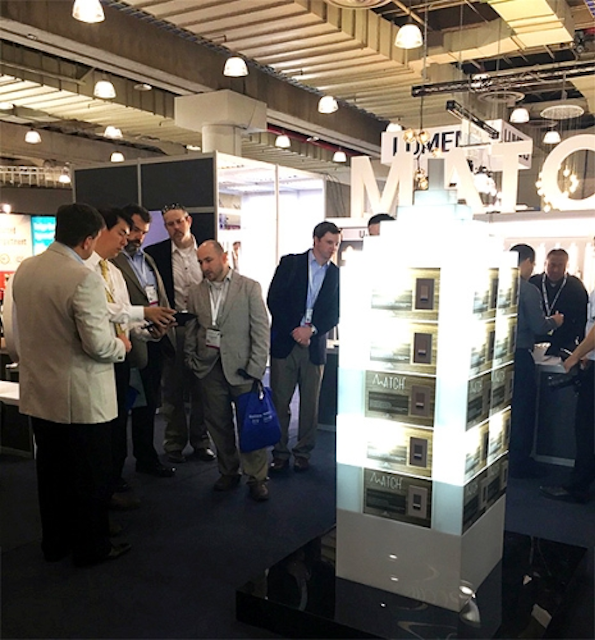 Luxul unveils IoT switch-based lighting control system

LightFair International is the world's largest annual architectural and commercial lighting trade show and conference, designed to connect key suppliers and service providers with influential industry decision makers.

Luxul Technology unveiled its latest innovation at LightFair International: MATCH - the world's first IoT switch-based lighting control system, where you can control, monitor and manage your light switch and energy consumption directly from your mobile phone or tablet.

During the exhibition, Luxul Technology hosted multiple seminars and Q&A sessions, introducing and demonstrating MATCH to industry experts. Using a scale model, dubbed the MATCH TOWER, Luxul Technology CEO Dr. James Pan wowed the crowd as he illustrated the numerous applications of MATCH.

"We have created a simple product with complex functionality, giving the user more control in one click" said Luxul's CEO Dr. James Pan. "The positive feedbacks are overwhelming. LightFair International 2015 has been a huge success for Luxul Technology"

MATCH system control functions allows users to turn lights on and off from any location. One unique function of MATCH is its meter capabilities, which provides users with analysis and reports on voltage, current and energy usage. Thus helping users manage and control their energy consumption.

About Luxul Technology
Founded in 2010, in Santa Clara, California, Luxul Technology is the industry's leading LED retrofit lighting provider, offering high-quality LED tubes that save energy and reduce costs. Luxul Technology invented EazyLuxR, the world's first UL and DLC-certified LED tube lights that are fully compatible with the e-ballasts of existing fluorescent lamp fixtures. Backed by more than fifty worldwide patents and numerous certifications, Luxul applies world-class technology to create efficient, long-lasting lighting solutions that reduce energy consumption for end users. Luxul products reflect the company emphasis on quality, efficiency, and simplicity. All Luxul products have been approved by the DLC, UL, CE, and RoHS, and have achieved the United States Department of Energy's LED Lighting Facts certification.
Contact:

Luxul Technology
+1-408-988-8808
E-mail:

Web site:

www.luxultek.com

Locate more driver & controls vendors in the LEDs Magazine Suppliers Directory

More from Luxul Technology:
Luxul Technology's T5 and T5 HO LED lights are now UL certified