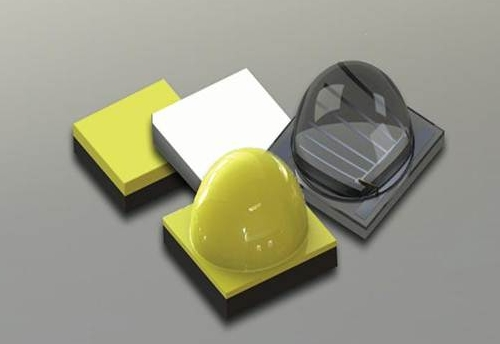 Chip-scale and wafer-level packaging will lead to more flexibility for SSL manufacturers as Plessey adopts an application-specific focus for its silicon-based LEDs.
Plessey has announced that it will deliver LEDs in chip-scale packages (CSPs) for its gallium-nitride-on-silicon (GaN-on-Si) LEDs and the result will be a new series called AS-LED with the prefix implying an application-specific focus. The company also plans wafer-level packaging products, and both technologies could enable lower-cost solid-state lighting (SSL) product designs. The company will showcase the new technologies at the upcoming LuxLive event taking place in London next week.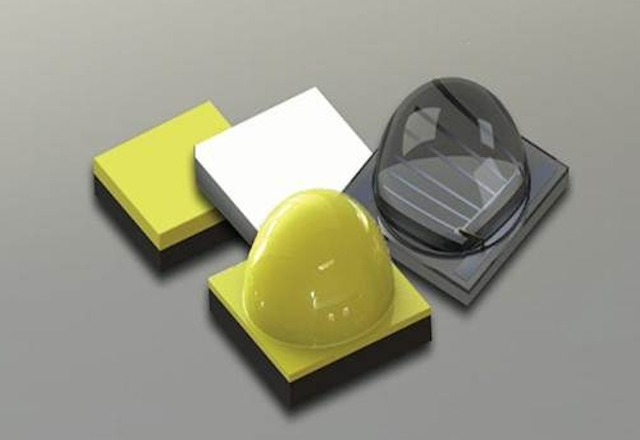 Plessey develops GaN-on-Si chip-scale packaged LEDs, plans LuxLive debut
Of course, Plessey must still overcome the deficit in output, efficacy, and light quality that are characteristic of Si-based packaged LEDs relative to those based on legacy sapphire or silicon carbide substrates. Last December, the company announced mid-power GaN-on-Si LEDs with efficacy of 64 lm/W — significantly lower than mainstream packaged LEDs.

The new CSP LEDs will be part of Plessey's Magic (Manufactured on GaN-on-Si I/C) portfolio of products but won't be the first GaN-on-Si LEDs offered in such packages. Indeed, Toshiba announced CSP silicon-based LEDs at the Light+Building trade fair back in April.

Moreover, the CSP or wafer-level packages won't help solve the performance deficit. But the new technologies will deliver cost benefits. And SSL manufacturers that have the sophisticated manufacturing lines needed to use CSP devices will realize such savings.
Still, Plessey believes that its efficacy achievements have met what's needed for commercial adoption of the GaN-on-Si technology. "Our most recent advancements in performance to greater than 50% wall-plug efficiency coupled with our unique semiconductor technologies and manufacturing capabilities have pushed us to our next stage of technology development," said Keith Strickland, Plessey CTO. "We are now looking at chip-scale and wafer-level packaging capabilities and technologies. We will have our first chip-scale package solution available for sampling later this quarter. We need to move the conversation from lumens/watt to how the semiconductor industry can provide the capability for mass customization needed for the SSL industry. Our LED components are more than competitive with any sapphire or silicon carbide solution, but the industry needs far more. We believe our AS-LED provides the solution to the mass customization needed in the solid-state lighting markets."
The new packaged LED technology will be featured at LuxLive on stand D31. The conference takes place at the ExCel convention venue in London. The conference and exhibition are free to attendees.