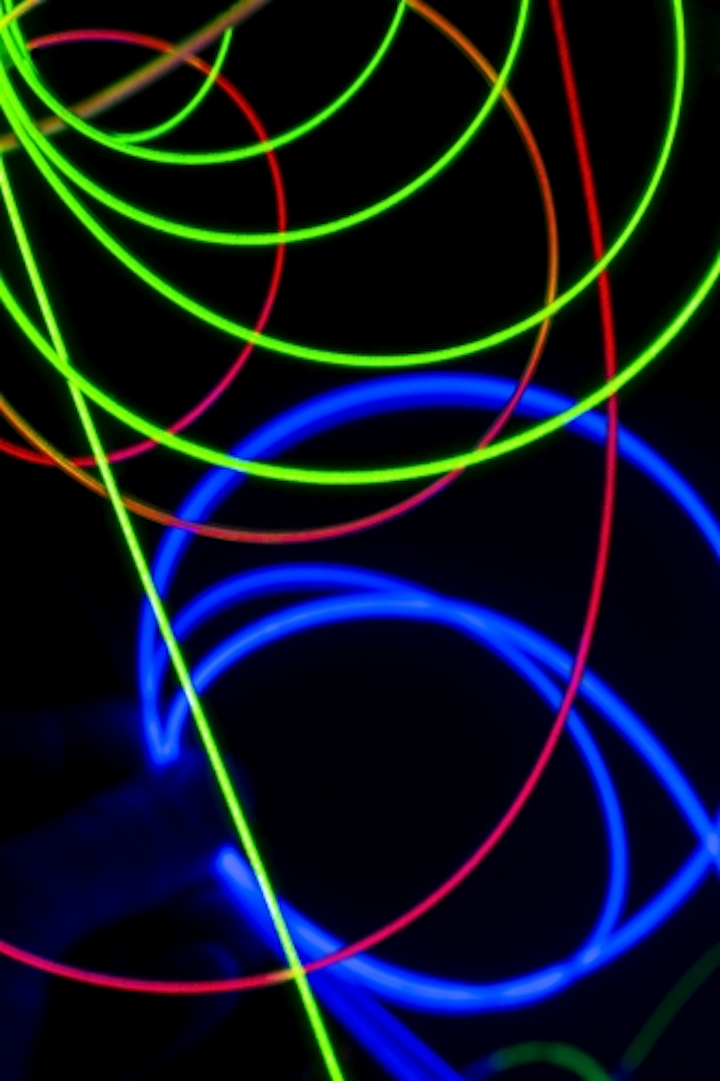 Osram Opto Semiconductors' laser diodes and Corning's fiber optic technology are being combined in a flexible SSL product that can deliver diffuse light.
Osram Opto Semiconductors and Corning have partnered to drive adoption of a laser-diode-driven solid-state lighting (SSL) product called Fibrance that was demonstrated at the recent Electronica trade fair in Munich, Germany. The light-diffusing fiber generates uniform light along the length and around the circumference of the fiber, properties that the companies believe will entice product developers to adopt the technology in a broad array of applications.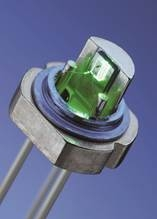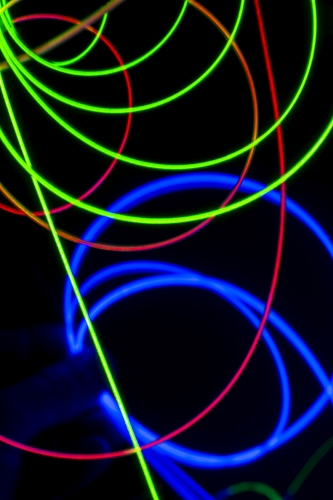 Osram and Corning partner on a solid-state lighting product that leverages fiber-based light distribution
The fiber is driven by Osram blue and green laser diodes. The lasers are a better choice than LEDs in such an application because of the tight beam that the laser produces. The fiber construction, meanwhile, takes that beam and generates the uniform light. The companies report that the fiber disperses light rather than transferring light in the manner of fiber optics that are used for communications, and Fibrance segments as long as 50m can output even illumination.
The companies see the technology being used in automotive interiors, architectural lighting, consumer electronics, and major appliances. "We expect the automotive and consumer markets to be early adopters of this technology," said Osram marketing manager Sevugan Nagappan. "While Fibrance fiber is ideal for vehicle interior applications, the design possibilities and product integration opportunities are truly endless."
Fibrance is yet another enabling technology that can yield SSL products in a range of new form factors and with unique functionality. For example, Cooledge Lighting offers flexible sheets with LEDs embedded in the sheet. Even LED-industry stalwarts such as Philips Lumileds offer flexible strips that embed LEDs.

Still, the Fibrance product is different. The companies say the fiber is sufficiently small in diameter that it can scarcely be seen when not lit. The fiber can be bent tightly and can be installed in curved applications or even wrapped around an object tightly.
"With this fiber, designers can enhance a product's appeal and functionality by adding light how and where they want it," said Curt Weinstein, vice president and general manager of advanced optics at Corning Specialty Materials. "Our long-term goal is to get Fibrance Light-Diffusing Fiber into the hands of designers and let the capabilities of the product create new lighting possibilities."