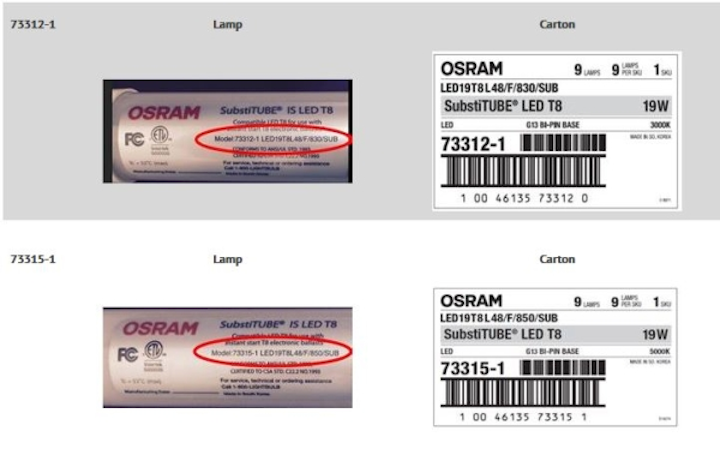 A single missing component has been identified as a problem in approximately 55,000 LED T8 tubes that Osram Sylvania says could possibly lead to overheating of the tube and melting.
Osram Sylvania has quietly launched a North American-based recall of around 55,000 LED-based T8 fluorescent-replacement tubes in the SubstiTUBE family of products. The company has deployed a web page dedicated to the recall that identifies the problem as a "missing component on the electrical connection between two internal printed circuit boards" (PCBs). The fault could potentially cause overheating and even melting of the tubes, causing a burn hazard.
Interested in more articles & announcements on lighting?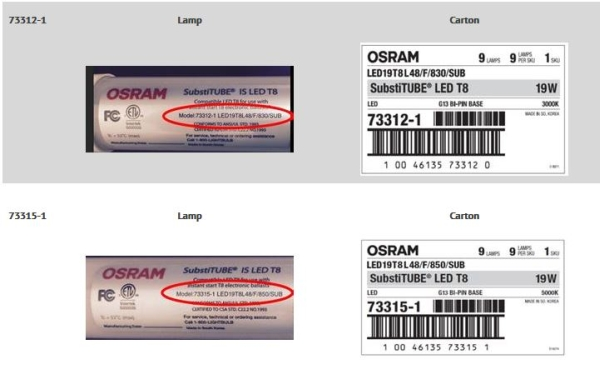 Osram Sylvania recalls LED T8 tubes for potential burn hazard
The Osram voluntary recall marks the second recent action in the industry related to LED T8 tubes, as Cree recently recalled a far greater number of their latest tubes. Those products were also judged to present a potential burn hazard and the problem was also related to an interconnect to a PCB.
Back to the Osram situation, the recall has also been noted on the US Consumer Product Safety Commission (CPSC) website. The agency said no injuries have been reported related to the LED T8tubes but that there have been 34 reported instances of overheating.
The affected products were sold in the US and Canada during the period from December 2014 to May 2015. Osram is recommending that owners of the affected lamps stop using the products immediately. The company's recall web page provides instructions on identifying the affected LED T8 tubes. Owners are being directed to call a customer service number or email the company to receive instructions for returning the tubes and getting free replacements.
Osram has had one other significant recall of LED-based lighting products in North America in recent years. In early 2013, the company recalled some screw-base LED lamps that have been manufactured by Lighting Science Group under a contract arrangement with Osram. That recall was also due to a potential overheating issue.