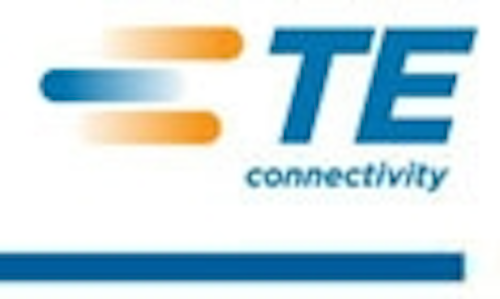 Innovative connectivity solutions bring beauty and flexibility to LED lighting applications HARRISBURG, Pa. – – TE Connectivity (TE), a world leader in connectivity, features the latest in high-performance solid-state lighting interconnect products for the connected lighting and connected buildings environment in booth #3564 at LightFair International, May 5-7, 2015, at the Javits Center in New York City. TE will highlight the performance of its latest solid-state lighting interconnect solutions through the use of a new 3D model that represents applications in which you can find TE's connectors, power systems and LED holders such as: Releasable poke-in connectors Surface-mount technology (SMT) releasable poke-in wire connectors simplify multiple wire terminations and are ideal for solid-state lighting interconnect. Releasable poke-in connectors have a release mechanism that prevents accidental activation of the release function while allowing for multiple wire insertions often required for component testing, final assembly and field/factory service. Dimming receptacle TE's ANSI C136.41 compliant dimming receptacle delivers a solution for the electrical and mechanical interconnection between an external dimming controller, such as a photocell or wireless network device, and a street-lighting luminaire. LUMAWISE LED holders LUMAWISE LED holders are an advanced, solderless, easy-to-assemble termination solution for the LED lighting marketplace. These LED holders enable manufacturers to get their end products to the market faster with solutions that promote simplified integration and adoption of LEDs, operate within a wide range of temperatures, and function with LEDs based on ceramic and metal core substrates. Hermaphroditic Connectors These connectors are designed to provide power between adjacent linear LED lighting strip modules and enable faster and more efficient connections, by allowing customers to mate and unmate linear LED modules strips horizontally and vertically. Modular screwless connectors The modular screwless connector provides a simple, reliable and safe solution for wire-to-board connection for LED driver modules. It's designed to meet UL1059 standards, and its compact size saves space while covering various wire sizes. TE's product experts are available for one-on-one interviews at its booth throughout the show. For more information on any of these products, contact the Product Information Center at 1-800-522-6752 or visit our LightFair 2015 page. LUMAWISE, TE, TE Connectivity and the TE connectivity (logo) are trademarks of the TE Connectivity Ltd. family of companies. Other products, logos, company names mentioned herein may be trademarks of their respective owners. About TE Connectivity TE Connectivity (NYSE: TEL) is a $14 billion global technology leader. Our connectivity and sensor solutions are essential in today's increasingly connected world. We collaborate with engineers to transform their concepts into creations – redefining what's possible using intelligent, efficient and high-performing TE products and solutions proven in harsh environments. Our 80,000 people, including 7,500 design engineers, partner with customers in over 150 countries across a wide range of industries. We believe EVERY CONNECTION COUNTS.
Contact:

Alex Hunt III - TE Connectivity
+1-717-986-5911
E-mail:

Web site:
www.te.com

Locate more connector & cabling vendors in the LEDs Magazine Suppliers Directory

Submit new products, case studies/projects, and other press releases at http://www.ledsmagazine.com/content/leds/en/addcontent.html and http://www.ledsmagazine.com/content/leds/en/iif/add.html.
More from TE Connectivity:
TE Connectivity's Lumawise LED holder integrates electrical, thermal and optical connectivity for COB fixtures
TE Connectivity's NECTOR M power system is expandable for enhanced lighting interconnect