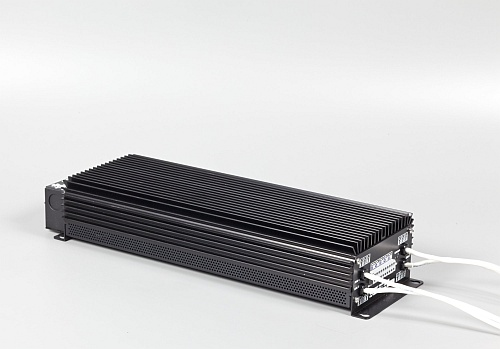 LumaStream has announced the Trinity 3-in-1 driver for LED-based luminaires with support for dimming and on-off controls on each of 12 DC-power channels. The company asserts that the platform, which distributes DC power over speaker wiring to solid-state lighting (SSL) products, delivers the granularity of controls found in systems such as DMX at a lower cost using existing 0-10V wall dimmers and switches.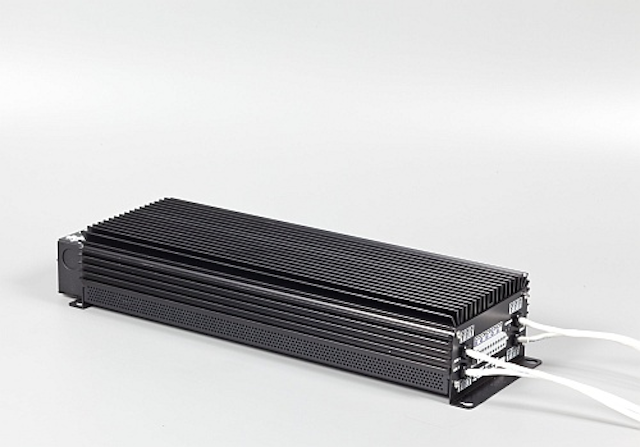 LumaStream adds more granular solid-state lighting control in Trinity LED driver series
The Trinity product family includes drivers based on both DMX control and on what LumaStream calls analog control. The Trinity Analog models all work with 0-10V controls while delivering a constant-current supply over distances as long as 200 ft using the low-cost, two-conductor wiring typically installed to connect audio speakers.
DC power distribution offers a number of advantages over the more traditional AC distribution as we covered in a recent feature article. For example, centralizing the power-conversion stage can deliver better energy efficiency, and low-voltage wiring costs less to buy and install. There are a number of standard and proprietary DC-grid platforms on the market including EMerge Alliance technology and even Power over Ethernet (PoE) adapted from the IT sector. Philips Lighting, for instance, is behind a major PoE installation in an Amsterdam, Netherlands office building.

The LumaStream Analog product family is intended for applications in which 0-10V wall switches and dimmers are commonplace. The company said examples include hotels and medical facilities.
To date, the Trinity Analog products have featured as many as 12 channels to drive 24 fixtures, but supported only four control zones. The lighting designer/specifier would have to group the channels into one of the four zones. But in applications such as hotel rooms, a single switch or dimmer is often used to control only one or two fixtures. The Trinity 3-in-1 driver enables control on a channel-by-channel or two-luminaire basis.
"With the launch of the new Trinity Analog, LumaStream brings to market a powerful remote LED driver that provides all the design flexibility of our digital control, DMX platform at the lower price point of a simplified analog solution," said Eric Higgs, LumaStream CEO.
The new Trinity product delivers 700 mA per channel at 12V. In aggregate the drivers deliver 240W, and LumaStream refers to the products as remote drivers since they are located separately from the LED luminaires.
LumaStream said the new 3-in-1 product family will initially be deployed in a new facility on the St. Petersburg College campus in the midtown area of St Petersburg, Florida. Administrative offices will each have toggle and slide lighting controls while a single Trinity driver will power the SSL products in multiple offices. The company said the analog scheme will reduce the cost of installing, commissioning, and operating the lighting system.
LumaStream targets new construction and major retrofits with the Trinity Analog technology. Obviously the platform would not be a match for a retrofit project in which the existing AC wiring is to remain in place.