Sponsored by PennWell Corporation and organized by its subsidiary Strategies Unlimited, from October 16-18, 2013 LED Japan and Strategies in Light Japan will light up the world at Pacific Yokohama, in Yokohama, Japan. Attendees will receive the latest updates on the worldwide LED component and LED lighting markets, including five-year forecasts by Strategies Unlimited researchers. The 2013 conference program will explore the most recent trends in LED applications, technology, and manufacturing, and aims to provide a comprehensive understanding of the Japanese market from those involved. The major change to this year's event is that there will be only one two-day track for all participants. There is an option to come to just day 1 or day 2, depending on area of interest. Attendees will have additional opportunities for networking with peers from the global LED and lighting community during the expo.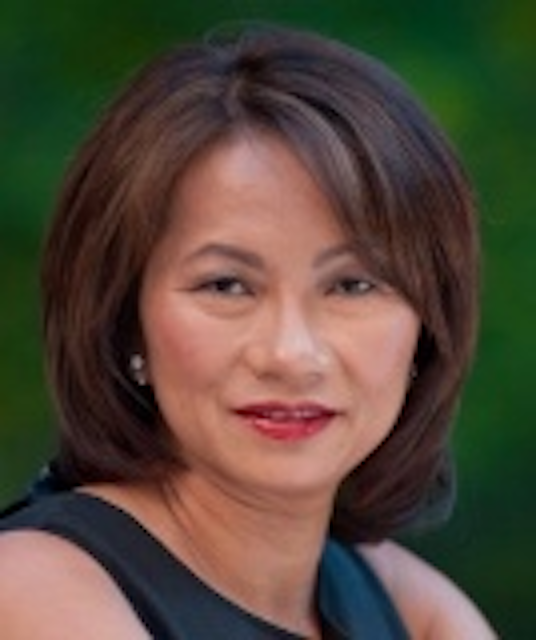 Ella Shum
Plenary session
Last year was the 50th anniversary of the invention of the visible LED. We have invited Professor Hiroshi Amano, one of the most famous pioneers in the blue LED industry (dating back to his work with Prof. Akasaki back in the last 1980s and early 1990s), to speak at the plenary session. Today, Prof. Amano is at the forefront of research in nitride-based materials and UV LEDs at Nagoyo University. He will share his vision in his talk titled "Are we approaching the limit of the current technology? What's next?"
While the talk of LEDs becoming a commodity is prevalent, the leading LED makers are actually going the other direction. Ray Chock, senior director at Philips Lumileds, will talk about the new genre of application-specific LEDs. The plenary session will also include a market overview of the LED industry and a detailed discussion on the global lighting market by Strategies Unlimited.
Hot topics

LED lighting has moved into the market for a while now. How LED lighting affects our health is becoming a hot topic. Oliver Stefani, senior researcher at Fraunhofer IAO, will be presenting the results of a two-year research project in his talk "Color temperature preferences of LED-luminaires at office workplaces."
We also have the honor of inviting Dr. Kazuo Tsubota, professor of ophthalmology at Keio University and chairman of the Blue Light Society, who will speak on speak about the health effects of blue light. The first major concern is the effects on circadian rhythm and the second one is the potential retinal damage by the extended exposure to it.
In the world of substrates, gallium nitride on gallium nitride (GaN-on-GaN) and gallium nitride on silicon (GaN-on-Si) are the white-hot topics. One of top technologists in the world, Dr. Mike Krames, CTO of Soraa, will discuss the GaN-on-GaN technology and how it is used in a new generation of lighting products. Keith Strickland, CTO of Plessey Semiconductors, will discuss novel approaches in tackling the tricky implementation of GaN-on-Si.
New developments in LED and lighting technologies

We see 2013 as the Year of the Rise of Modules. Mr. Toyonori Uemura, general manager of development, LED device development at Sharp, will cover the latest development in LED modules.
In order to save more energy, we have to proceed to the use of smart lighting. Mr. Seiju Kondo of Toshiba Lighting will be discussing the details in his talk "Lighting control system and new image-recognition-based sensor sechnology."
In LED lighting, a lot of attention has been paid to driver development. How can we make these devices smarter and cheaper? Mr. Kishore Manghnani, vice president at Marvell, will be discussing the latest innovations in LED driver electronics.
With all the technological breakthroughs in LED lighting, we need lighting designers to utilize and embrace this new light source with different attitudes and approaches. We are happy to host lighting designer Mr. Izumi Okayasu of Izumi Okayasu Lighting Design Office, who will share with attendees how he uses LEDs' point source to the best advantage and show us his latest designs using these concepts.
Highlighting the latest innovations and applications

We are introducing two new companies to Japan: Cooledge Lighting and Neofocal. Cooledge Lighting, who won the Design Excellence Award at LightFair 2013 for its Light Sheet, will be speaking about "Broad area lighting using LEDs." Neofocal will be talking about the control and power delivery for distributed LEDs.
Lampserve from Japan is working in the exciting area of Li-Fi. We will be hearing about its trial in Estonia using visible light for communications.
We are also fortunate to have Mr. Masaru Sasaki, deputy general manager, research laboratory of Koito, as a speaker this year. Koito introduced the world's first LED headlamp in 2007. Sasaki will focus on the technical challenges and achievements for LED light sources, thermal management, optical design, electronics design, and system-level optimization.
Register for LED Japan and Strategies in Light Japan now at sil-ledjapan.com.