MAGAZINE: LEDs Magazine July/August 2009
The July/August 2009 issue of LEDs Magazine is now available.
Jul 3rd, 2009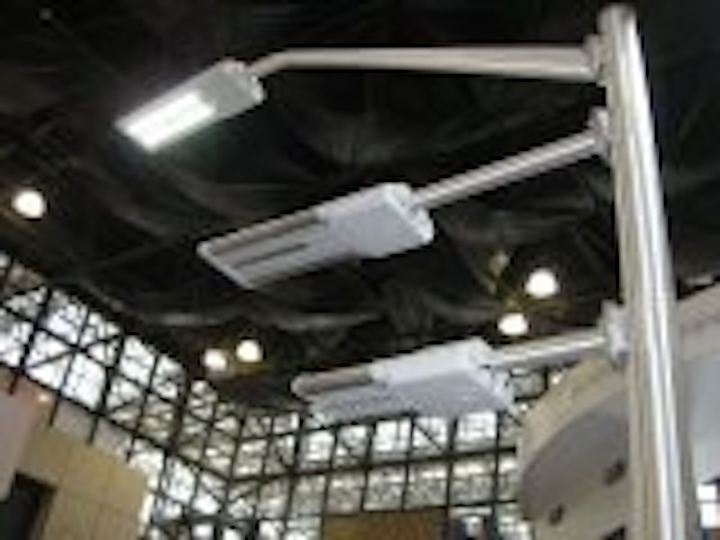 View the
Table of Contents
for this issue.
Existing subscribers: Visit the Login page to download the PDF file.
New subscribers: Sign up now for a free subscription.
Features:
LIGHTFAIR INTERNATIONAL
Companies meshing abilities for industry growth
At Lightfair 2009, LED companies stressed more cooperation among themselves in an effort to ease industry growing pains, reports Julie MacShane
REPLACEMENT LAMPS
LED replacement lamp market to see high growth rates, says Strategies Unlimited
Legislation banning inefficient lamps, coupled with customer awareness of the cost-of-ownership analysis, will create a strong demand for LED replacement lamps.

DRIVERS
Driver design plays key role in meeting customer demands for LED lighting
LED drivers are critical elements in LED lighting control systems, and require care in their design and selection so that the final product meets customer expectations, writes Tom Shearer of Lutron Electronics.
BACKLIGHTING
LED technology brightens backlights as demand from LCD makers ramps up
The market for LED backlighting for LCD panels is now firmly on the strong upward growth trajectory that has been promised for several years, according to market research companies and LCD TV makers, among others. Tim Whitaker reports.
LED DESIGN FORUM
Hybrid control techniques drive different LED applications
The different demands of LED lighting and automotive applications require hybrid control methods to take advantage of the strengths of hysteretic and current-mode control, writes James Patterson of National Semiconductor Corporation.
LAST WORD
Talent development playing a key role for LED lighting companies
As the LED lighting industry evolves, spending time and effort to hire the right talent is a vital exercise, says Ted Konnerth, president and CEO of Egret Consulting (based on an interview with Brian Owen).
Columns/Departments:
NEWS + VIEWS
Korea opportunities for Samsung LED and LG Innotek
Isamu Akasaki awarded Kyoto Prize for LED work
Barco creates giant 360-degree LED screen for U2
Labsphere and Orb Optronix in measurement collaboration
Yangzi river tunnel lit with LEDs
San Jose stimulated to convert streetlights
FUNDING + PROGRAMS
Energy Saving Trust receives first LED lamp submission
Obama spends cash on energy efficiency
UK report assesses life-cycle sustainability of ultra-efficient lighting