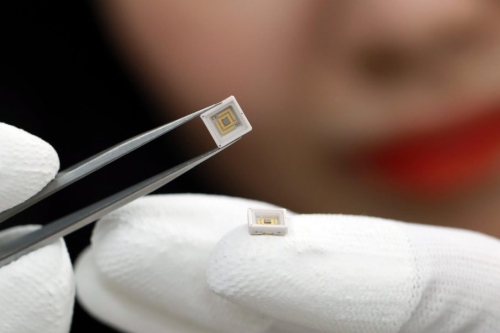 UV-C LEDs eclipsing the 100-mW level in terms of radiometric power will enable more affordable sterilization systems that can handle flowing water and air.
South Korean LED maker LG Innotek has said it developed an ultraviolet (UV) packaged LED capable of delivering 100 mW of radiometric power in the deep-UV or UV-C band. Such UV-C spectral energy can be used in a variety of purification and sterilization applications, and the higher energy levels coming to market will enable systems that can handle running water.
Interested in articles & announcements on UV LED technology?
LG Innotek said most industry roadmaps had pegged the 100-mW milestone as an obstacle that would be overcome in 2020. Realistically, it's been apparent that the UV LED makers were moving faster than LG's claim. For example, Nikkiso announced a 50-mW UV LED in early 2016 that emitted at 285 nm, and said at the time that the LED would operate for 10,000 hours. That company has two Nobel Laureates from blue-LED fame working on its UV program that's targeted for use in the company's industrial pumps and equipment.
What's completely clear is that the rate of UV technology advancement is quickening. LG itself announced a 70-mW LED back in February. And in April, LG announced a UV LED module designed for integration in the aerator of a typical water faucet. Later, the company announced a UV system designed to sterilize escalator handrails.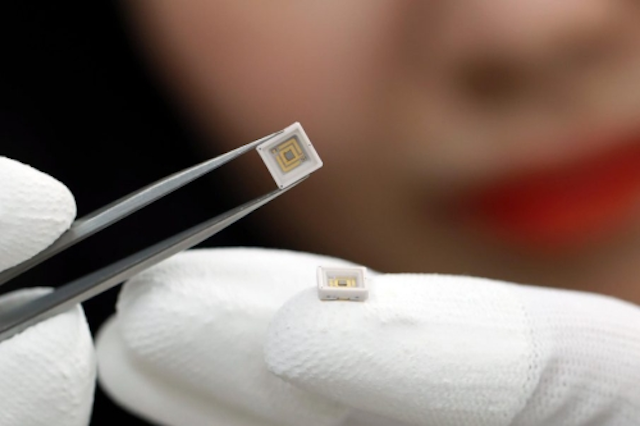 LG Innotek hits 100-mW milestone in UV LED
LG Innotek has announced a UV LED that can deliver 100 mW of radiometric power in the UV-C band for potential application in purification and sterilization equipment.
For now, however, details are sparse on the new LED. The company did say that the device emits at 278 nm. That's near the top of the UV-C band. As we covered a few years back after a Strategies in Light presentation, the UV-C band is generally considered to span 100–280 nm.
LG said the performance gains are coming based on a combination of new vertical epitaxial structures (a technique that's been widely used in visible-light LEDs), and improved light extraction. The new UV LED is rated for 10,000 hours of light. LG did not say when the LED would be commercially available or what it would cost. The big challenges to UV LED makers have been output power, reliability, and cost.
The new LED will serve in both residential and commercial applications, according to LG. Household water and air purifiers are one examples, although the LEDs could be used in water treatment facilities and even automobiles.