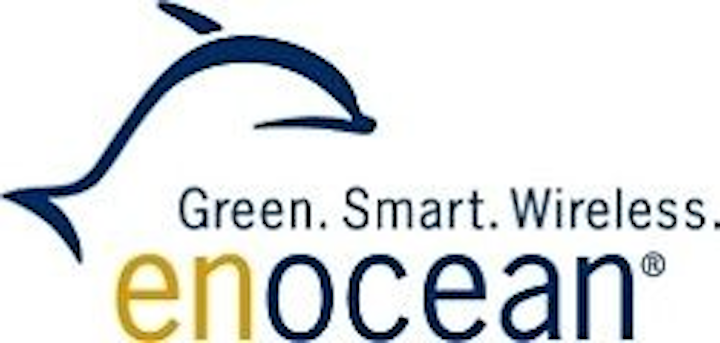 At booth #107, EnOcean will be demonstrating wireless LED controls for intelligent lighting control in sub 1 GHz, enabling simple commissioning, intelligent local control, and seamless integration with building automation systems. Additionally, the company will be showing self-powered wireless switches for 2.4 GHz Bluetooth Low Energy for use in smart homes and modern light control all over the world.
Interested in more articles & announcements on wireless LED control technology?

Salt Lake City, UT/Anaheim, CA – At Strategies in Light 2017 (Anaheim, February 28 – March 2, 2017), EnOcean, world leader in energy harvesting wireless technology, will present self powered wireless LED control for multiple wireless protocols. At booth #107, the company will be exhibiting their extensive Dolphin portfolio, including self-powered switches, sensors, actuators, and LED fixture controllers. These solutions enable sophisticated lighting control including daylight harvesting and task tuning.
"Today, lighting is understood to be the key factor for building electrical energy usage, and for the well-being and productivity of the occupants. Wireless controls coupled with LED updrades provide low installation costs while offering flexibility to expand the system at any time. Self-powered wireless solutions are extremely attractive as they eliminate the burden of downtime and battery maintenance cost. In close collaboration with EnOcean Alliance partners and industry leading lighiting and controls manufacturers, we continue to develop new self-powered, maintenance-free applications for modern lighting control," says Neil Cannon, President, EnOcean Inc.
Comprehensive wireless control
EnOcean wireless technology is optimized for ultra-low power communication, allowing the self-powered, sensors and switches. EnOcean's LED control portfolio is based on the 902 MHz frequency, which delivers maximum point to point communication distances within buildings. These wireless controls solutions can be easily added to existing buildings during an upgrade to LED lighting.
The complete LED control portfolio consists of LEDR and LEDD Fixture/Zone Controllers, self-powered, wireless light switches, occupancy and light level sensors as well as the Navigan™ remote commissioning software. Controls and Lighting manufacturers can create EnOcean-enabled products by using the extensive line of Dolphin by EnOcean RF modules and EnOcean enabled LED drivers.
Finalist for 2017 Sapphire Awards
EnOcean is proud to be nominated for the third annual Sapphire Awards, honoring most innovative products in the LED and lighting category. With its LED Relay Zone controller, EnOcean was chosen to be one of the three finalists in the category "ICs and Electronic Components for SSL Category." The LEDR controllers provide a simple solution for dimming control of a single fixture or a zone of multiple daisy-chained LED fixtures. In addition, it supports daylight harvesting, occupancy control and manual dimming via signals from EnOcean-based self-powered wireless occupancy sensors, light level sensors, and switches. The winners will be revealed at the Sapphire Awards Gala dinner at Strategies in Light on March 1, 2017. Learn more at www.ledmagazine.com/sapphireawards.
Remote set-up and commissioning
The LEDD and LEDR controllers are both supported by Navigan™ Wireless Commissioner (NWC 300U) and the Navigan™ Software. Via this remote commissioning interface, settings such as thresholds, dimming levels, ramp speeds, task tuning, or timers can be changed wirelessly. Employing a Windows-based laptop equipped with the remote commissioning tool, an installer can locate wireless devices throughout the facility, logically connect the controller to switches and sensors, and configure settings in the controller over the air – completely without physical access, saving time and costs.
More information on Navigan™ can be found at http://www.navigan.com/. Installers can find tutorial videos showing the tool's functionalities at http://www.navigan.com/support/.
At Strategies in Light 2017, EnOcean will be demonstrating cutting-edge solutions with leading industry partners based on open standards.
Visitors to the show can experience self-powered wireless solutions based on energy harvesting technology from EnOcean at the following booths:
Acuity Brands (#769), Brown (Inventronics, Wattstopper; #200), Mean Well USA Inc. (booth #611), Terralux (booth #634), Thomas Research Products (booth #300) and Zumtobel (#659).

About EnOcean
EnOcean GmbH is the developer of the patented energy harvesting wireless technology marketed under the Dolphin brand. Headquartered in Oberhaching, near Munich, the company produces and markets maintenance-free wireless sensor solutions for batteryless applications in the Internet of Things, which are used for building and industrial automation, smart homes and LED light control. The EnOcean products are based on miniaturized energy converters, energy-efficient electronics and reliable wireless technology for open wireless standards like EnOcean, ZigBee and Bluetooth Low Energy. Leading product manufacturers have been relying on EnOcean wireless modules for their system solutions for the past 15 years and have installed the products in several hundreds of thousands of buildings around the world.


Contact:
Gina Klute - EnOcean GmbH
T +49 (0)89 67 34 689-76

E-mail:
Web site:
Locate LED control vendors in the LEDs Magazine Suppliers Directory

Submit new products, case studies/projects, and other press releases at http://www.ledsmagazine.com/content/leds/en/addcontent.html.

More from EnOcean:
EnOcean highlights self-powered wireless LED control at Strategies in Light 2016
EnOcean will introduce wireless LED control system during Strategies in Light