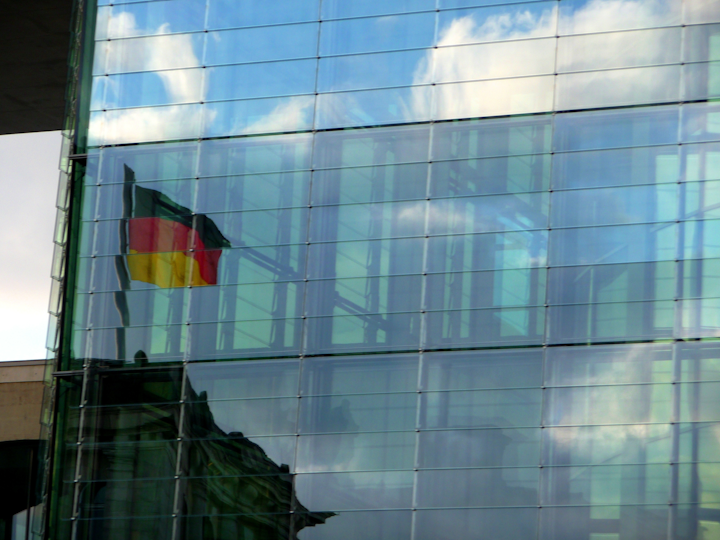 AMS has revealed that it barely squeaked by its minimum threshold for acquiring Osram, garnering 59.3% of shares. While the amount met the required 55%, the Austrian sensor company still faces a battle for full control of Osram cash, and will also have to deal with aggrieved employees.
In its month-long effort to buy shares, Premstaetten-based ams raced to the finish line on deadline day last Thursday, catapulting its collection of Osram stock from a laggardly 39.8% at 2 PM that day to the minimum 55% by midnight.
The victory followed a defeat in early October, when in a previous takeover attempt, ams set a minimum goal of 70%, which it subsequently lowered to 62.5% — an amount which it failed to reach.
This time, ams got what it wanted — Munich-based Osram — by virtue of lowering the minimum to 55% in a bid launched on Nov. 7.
But even though ams now has governing control of Osram, it is well short of the 75% it would need to control Osram cash flow, under German "domination agreement" laws that hold sway in the country's mergers and acquisitions.
And cash will be especially important if ams, with its €1.4 billion ($1.55B) in revenue and its 8600 employees, is to pay back the banks that financed its €41 ($45.40) per share acquisition of the much larger €4.1B ($4.54B) Osram and its 23,500 employees. If it can't settle the debt, then the future of the combined entity is cloudy.
That could well explain why, as LEDs Magazine noted last week, ams is tacking on an "additional acceptance period" that will give Osram shareholders from Dec. 11 through midnight on Dec. 24 to sell. Some reports have suggested that ams is raising its offer above €41 per share to land those shares, an increase said to be permissible under German law.
None of this financial uncertainty will surprise Osram's employee representatives, who have opposed the ams takeover for various reasons, including what they say is the financial instability of ams' offer, given that ams relies heavily on one customer — Apple.
"The viability of the concept for financing the takeover of Osram, which is three times as large as ams, apparently depends on whether the operating profits of ams, which are predominantly attributable to ams' main customer Apple, can be generated to the same extent as before," Osram's Group and General Works Council stated in a Nov. 27 filing seen by LEDs Magazine.
"This is by no means certain and the financing concept therefore is exposed to an enormous cluster risk," the Works Council noted. "This type of financing can become a heavy burden for ams and, after the takeover, also for Osram. This risk is particularly high because ams will have to spend more money in order to achieve the three-quarters majority of the voting share capital required for strategic decisions."
Osram employees are worried for their jobs, as ams is almost certainly going to have lop off certain operations as it focuses Osram more on photonics and less on illumination, a path onto which Osram CEO Olaf Berlien has been directing Osram for a good year or two now. One group that could be sold or dissolved would be Osram's Internet of Things (IoT) lighting operations, including Lightelligence.
Although ams has promised a certain amount of German job protection through 2022, the financial struggles that led Osram to seek a buyer in the first place have prompted job reductions elsewhere including at its expensive new LED chip production facility in Kulim, Malaysia.
And with the Works Council on record with bitter opposition to the ams takeover, the morale problem facing ams could be huge.
In its Nov. 27 filing, the Council did not just question the financial viability of the ams acquisition. It raised other strongly-worded concerns, including what it claims was ams' "unlawful circumvention of procedural provision" of German securities law regarding takeovers.
It also questioned whether ams exploited a loophole in German law regarding the takeover of a German company by a foreign one, and stated that ams had not complied with the "good citizen" principle and had instead behaved in an "offensive" manner.
"The Group and General Works Council strongly dislikes the idea of foreign companies conducting themselves in this way purchasing German companies," the Council stated. "Against this background, it is impossible to work together in a spirit of trust. The employees of Osram also do not want to have to identify themselves with such a corporate culture."
The Works Council also expressed its disrespect for what it called the "aggressive" and "ruthless" ams management.
"The Group and General Works Council has no confidence in the persons acting on behalf of ams and in particular believes that the CEO of ams, Mr. Alexander Everke, will not be able to obtain the Osram employee confidence in the integrity of the company management required for the tasks at hand," it noted. It also cited an article by German magazine Der Spiegel claiming that, in the Council's words, "the takeover of Osram would also enable Mr. Everke to settle a score with certain members of the Osram management."
The details of the takeover will continue to unfold, starting tomorrow when the two-week "additional acceptance period" opens, giving Osram shareholders who haven't yet tendered to ams another chance to do so. AMS today said that it expect to announce the results of the additional acceptances on Jan. 2.
The takeover also faces regulatory approvals.
MARK HALPER is a contributing editor for LEDs Magazine, and an energy, technology, and business journalist (markhalper@aol.com).
*Editor's note: ams reports financials in USD while Osram reports in EUR; currency is provided in both EUR and USD for consistency. Currency is provided at the latest valuation as of time of publication.