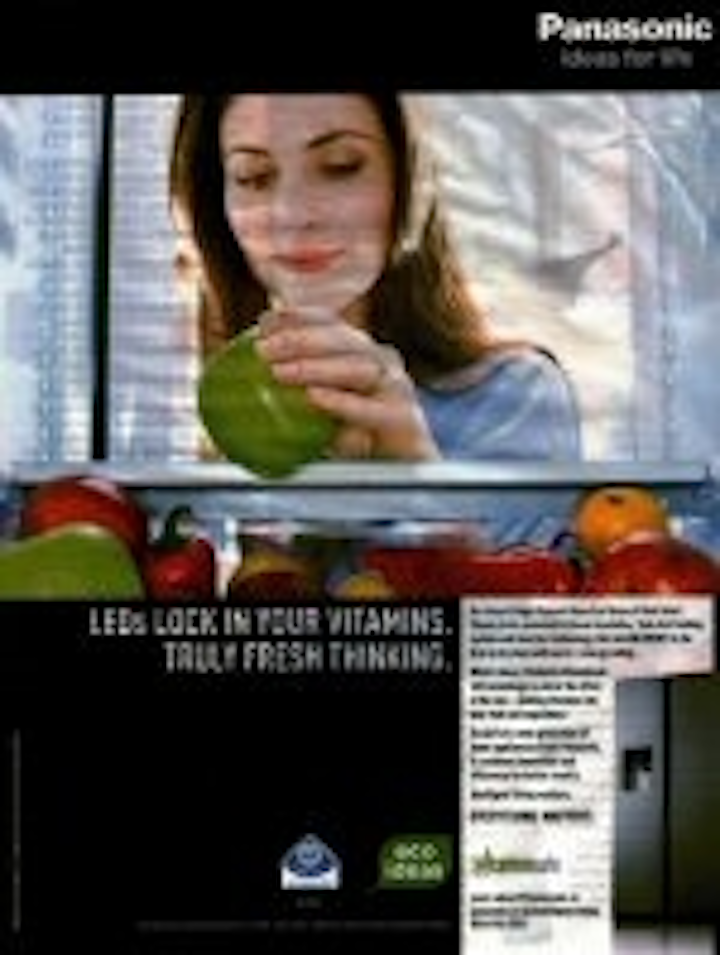 Lowes sell Sylvania 60-watt replacement LED lamp
US-based home improvement store Lowes will carry a 60W-replacement LED lamp from Osram Sylvania. The Sylvania Ultra A-Line 12-watt lamp is rated at 810 lm and 2700K.
The lamp will be available on Lowes.com this month, with an expected price of $39.98, and in all Lowe's stores by second-quarter 2011. Rival store The Home Depot is selling a 60W-replacement LED lamp from Philips for $39.97.
Panasonic builds ballasts in Serbia
Japanese lighting manufacturer Panasonic Electric Works Co., Ltd. has established a new company in Svilajnac, the Republic of Serbia, to manufacture energy-efficient electronic devices (ballasts) for lighting fixtures. The new company is named Panasonic Electric Works Vossloh-Schwabe Serbia d.o.o. Volume production will commence in January 2011.
European directives are expected to drive the shift in demand from incandescent lamps to fluorescent lamps and LEDs, and this will increase the demand for electronic control of lighting devices. Panasonic Electric Works says it will give priority to upgrading electronic ballast production capabilities, with a view to developing its business in LED devices, in an effort to further expand the energy-efficient lighting devices business in Europe.
Neo-Neon to slow down LED epitaxial wafer expansion
Neo-Neon Holdings will reduce its planned capacity expansion for LED epitaxial wafers due to fears of an oversupply of LED chips used in backlight units of LCD TVs, according to an article on the Digitimes website. The company had been planning to install by the end of 2011 up to 50 MOCVD systems at its factories, two of which are in Jiangmen, southern China, and the other in Yangzhou, eastern China. The total figure has now been reduced to a maximum of 30 units. Neo-Neon feels that TFT-LCD panel makers have been expanding their in-house capacity for LED chips through their own subsidiaries.
LEDs lock in your vitamins
This Panasonic ad, entitled: "LEDs lock in your vitamins," was found in the magazine section of a Sunday newspaper in the UK. It promotes "Vitaminsafe LED technology" that apparently "mirrors the effect of the sun, locking vitamins into your fruit and vegetables." The small print explains that this applies to the vitamin C content in selected fruit and vegetables.
The company's website offers further explanation: "Two flashing LEDs simulate sunlight, activating the vegetables' natural defenses and stopping them from losing vitamins. The temperature can be adjusted to provide the optimum conditions for different types of fruit and vegetables, and the high humidity level stops them drying out and losing freshness."