Super Signs #2 - Coca-Cola, Times Square, New York
Jul 10th, 2004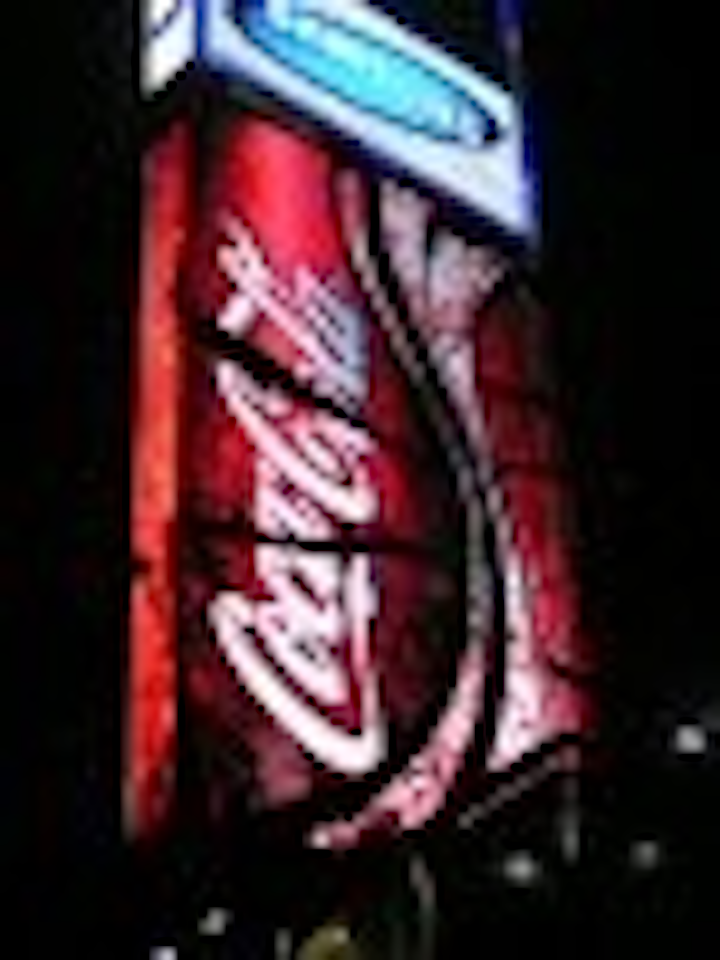 Daktronics has manufactured a multi-sectioned 3-dimensional LED display to replace the iconic Coke sign in Times Square, New York City. The installation, at 47th and Broadway, was unveiled on July 1, 2004. The custom-made ProStar display contains 2.6 million LEDs with 16.5 mm and 23 mm center-to-center pixel pitches.
The display measures approximately 44 by 65 feet (13 x 20 m) and represents a deconstructed pop can with separate sections that are, at various points, concave, convex, and sculpted.
The whole display can show a unified image, or the different sections can be programmed to show brilliant video, custom animation, dazzling graphics, logos and text.