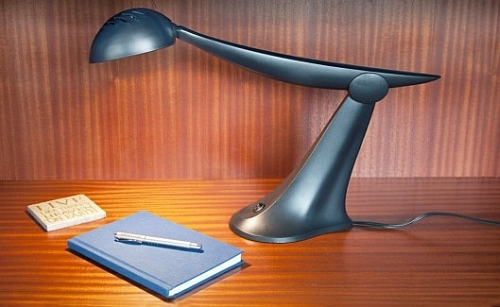 LittleFootprint Lighting, a maker of LED task luminaires based in Santa Cruz, California, announced the installation of its HeronLED personal task lights in 120 guestrooms in Seattle's Hotel 1000.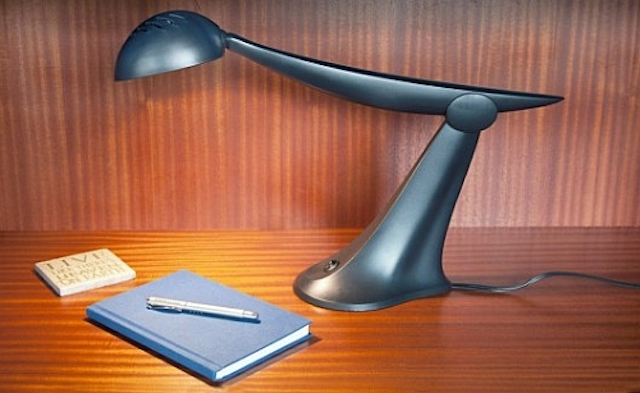 Recycled-material LED desk lamps installed in Seattle hotel
The HeronLED lamp is made from recycled electronic waste in the US.

The HeronLED Personal Task Light is a made-in-USA LED desk lamp that has earned Energy Star certification and is fabricated from recycled computers and other electronic waste. "Customer feedback let us know we needed to improve lighting, and we believe our guests will appreciate that we've done it with a desk lamp that not only saves energy, but also reduces landfill and is made in the USA," said Denny Fitzpatrick, general manager of Hotel 1000.
Related article: ADATA Lighting releases Tulip LED desk lamp with 1000-lx illumination

"Improving sustainability credentials and reducing energy costs are very important goals throughout the hospitality industry," said Nancy Wahl-Scheurich, CEO of LittleFootprint Lighting. "We're also aware, however, that hotels won't invest in a light just because it's 'green'; it has to look good and provide really good light. One of the key reasons Hotel 1000 chose the HeronLED was to respond to guest suggestions that lighting of the desk area be improved. The HeronLED's brightness and easy adjustment to get light where the user wants it get the job done."
Related article: Lumiy's 1500S desk lamp features touch sensor for brightness and color temperature control

The HeronLED lamp features a color temperature of 3000K, output of 220 lm using 4W (55 lm/W efficiency), and a rated lifetime of 50,000 hours.