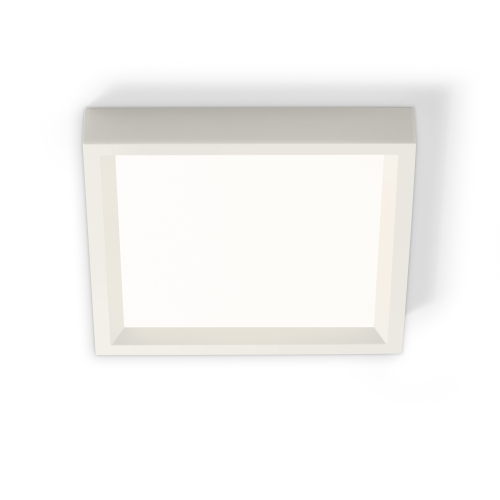 Philips Lighting has announced the SlimSurface LED downlight that can deliver recessed-lighting-like looks in a flush-mount fixture. Indeed, the solid-state lighting (SSL) product can be installed on existing junction boxes and Philips expects the luminaire to be used in applications such as hallways, bathrooms, basements, entry ways, porches, stairways, work areas, utility closets, corridors, elevators, and showers.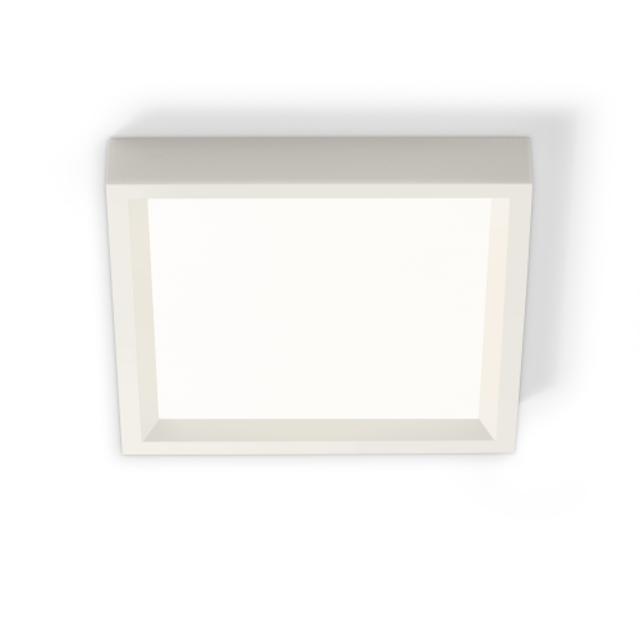 Philips announces slim flush-mount LED downlight delivering 980 lm
At the introduction, Philips drew a comparison between the SlimSurface and the flat SlimStyle retrofit lamp given the low profile of each. Indeed, Philips said some of the same technologies are used in each product. But the key element of SlimSurface is quite different.
Apparently, Philips has used light guide technology in the downlight with LEDs lighting the guide from the edge. The light guide acts somewhat like a diffuser and delivers uniform light across the surface of the fixtures. Such light guides have been used by the likes of GE Lighting with their Intrinsx technology, albeit in much larger fixtures. Cooper Lighting has used similar technology in both large panels and in products somewhat similar to the SlimSurface.

Philips, however, has delivered an even thinner product than the competition with the SilmSurface having a 5/8-in.-thick profile. That thin design makes the product appear more like a recessed product without requiring any displacement in the ceiling. It can also be wall mounted.
"As the thinnest surface-mount luminaire available, the SlimSurface LED is the first of its kind and continues to validate the price-breaking, quality LED innovation that Philips is known for," said Bruno Biasiotta, president and CEO of Philips Lighting Americas. "It is aesthetically pleasing and allows for easy, hassle-free installation, providing the best of both worlds for specifiers and contractors. Not only does it rival downlights, this luminaire range offers savings on all levels, including lower energy usage, reduced installation costs, and the benefits of Energy Star certification."
Philips is offering the product line in 4- and 6-in. square models and 5- and 7-in. round models. Customers can choose from 2700K or 3000K CCT and 80- or 90-CRI color quality. Moreover, 630- and 980-lm packages are available. The 10W product will sell in the $40–$50 range and will be available in late October.
Downlight modules
Coincidentally, Philips also announced a new LED downlight module with a slim profile that is meant for luminaire developers. But the module is not the technology behind the SlimSuface fixture. The new Fortimo DLM Flex module breaks new ground for Philips in the module space with the product offered as a bare circuit board, in a new low-profile housing, or in the tradition Fortimo DLM form factor.