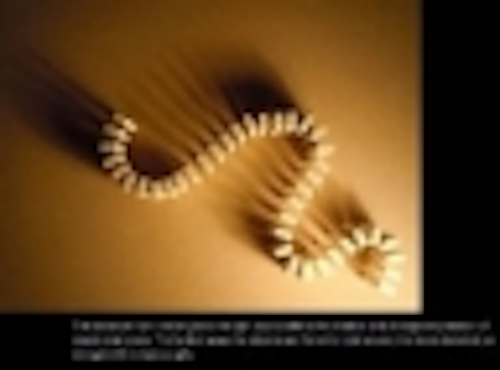 The Nuckolls Fund for Lighting Education, an endowment fund that supports college-level programs focused on light in architecture, has now evolved to also serve as a resource for the aggregation and distribution of instructional material. The fund hopes to help educators teach lighting design effectively, and the first resource is the "Lighting across the design curriculum" that was developed at Kansas State University with the help of a $50,000 Nuckolls grant.
"It is our intention to expand what The Nuckolls Fund does, beyond the present grant and award programs, to encourage the study of lighting design by becoming a communications resource for comprehensive instruction in this design discipline," said Nuckolls Fund president Jeffrey A. Milham. "Our goal continues to be the development and expansion of programs in lighting education, and the search for creativity, diversity, and innovative approaches to lighting education."
The new curriculum, available free on the Nuckolls website, includes seven course modules that integrate annotated images and instructional text. The modules include:
Light as a design element
Digital interface of lighting
Light shade and shadow informing design in 3D
Historical examination of use of light
Effect of light on material application
Topic-based modules for upper level studios
Lighting for a sustainable future.
Professor Katherine S. Ankerson of Kansas State University led the development of the curriculum starting with a $50,00 Nuckolls Fund Twentieth Anniversary Grant in 2010. "The idea underpinning 'Lighting across the design curriculum' is that lighting is so critical to all aspects of design," says Professor Ankerson, "that the study of light and lighting must be initiated early in a student's design education and carried throughout the design educational process with multiple topics."
The Nuckolls Fund has also posted a separate module focused on lighting-control systems entitled "Lighting controls - tools for teaching" that was developed by Erin Speck of George Washington University, another grant winner. The organization has also posted the proceedings from an IES symposium entitled "Light+seniors - a vision for the future."
Founded in 1989, the Nuckolls Fund honors lighting education pioneer James Nuckolls. Thus far, the fund has awarded $845,000 in grants to colleges and universities.