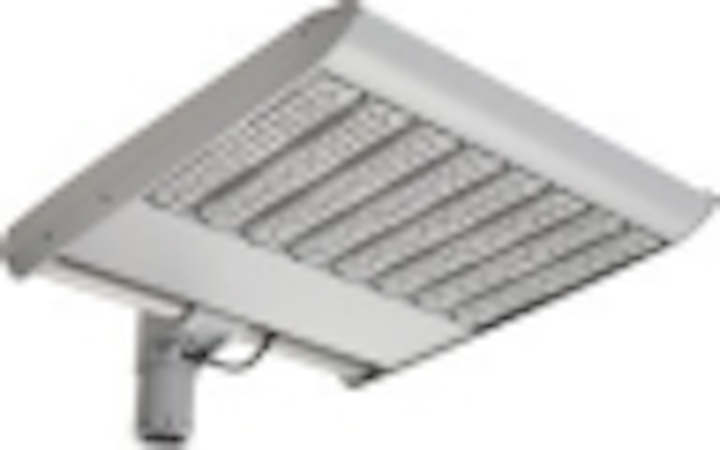 While 90-CRI LED lighting has become somewhat commonplace in indoor-lighting applications, that level of color rendering is not normally offered in outdoor products. Cree, however, has added to its TrueWhite-branded line of products, that implies 90 CRI or better, with the Edge High Output (HO) LED area luminaires targeted specifically at automotive dealership applications.
"In the automotive dealership industry, we depend on our ability to beautifully display vehicles where customers make their first impressions — on the front line," said Scott Gruwell, general manager of Courtesy Chevrolet. "Cree understands the sales benefits of dramatically enhancing curb appeal with more vivid colors, allowing us to keep selling cars long after dark. With the introduction of the Cree Edge HO TrueWhite luminaire, dealerships get remarkable color quality without having to compromise on energy and maintenance savings, helping to improve the bottom line."
LED technology offers numerous benefits relative to the more typical metal-halide (MH) lighting found at auto dealerships. LEDs are generally more efficient, with Cree claiming a 70% advantage for the new product. But the high-brightness MH fixtures also suffer 40% lumen depreciation after one year according to Cree, leading to costly and disruptive maintenance.
Still, it's the beam control that is perhaps the most significant advantage for LED lighting relative to MH and other HID sources. BetaLED, prior to acquisition by Cree, developed the NanoOptic technology that consists of total internal reflection (TIR) lenses mounted on each LED to deliver beam control.
Cree continues to advance that optics technology for use in a variety of applications and has developed the FrontlineOptic to deliver a narrow beam that focuses on the front line of cars at a dealership. The company said that a single Edge HO luminaire can replace four MH fixtures due to the superior light control.
Still, the primary story in the new product is the color rendering. Cree has promoted TrueWhite technology for several years in applications such as indoor ceiling-troffer and downlight fixtures. In those applications, Cree achieved the 90-CRI by mixing red LEDs with white LEDs that were above the black-body curve. The mixture approach afforded far better efficacy than could be achieved with 90-CRI LEDs.
An outdoor fixture with individual LEDs and TIR lenses, however, doesn't lend itself to a mixed-color approach. Apparently, Cree is simply using 90-CRI LEDs in the new fixture. That approach does lead to lower efficacy. The 5000K HO luminaire delivers around 80 lm/W. The previously announced 70-CRI 4000K and 5700K HO products deliver 100–105 lm/W. But in applications such as an auto dealership, the energy penalty is minor relative to the benefit of superior color quality.
Cree initially announced the Edge HO LED area light more than a year ago. The products find use in big-box retail parking lots in addition to the auto applications, replacing 1000W MH fixtures.