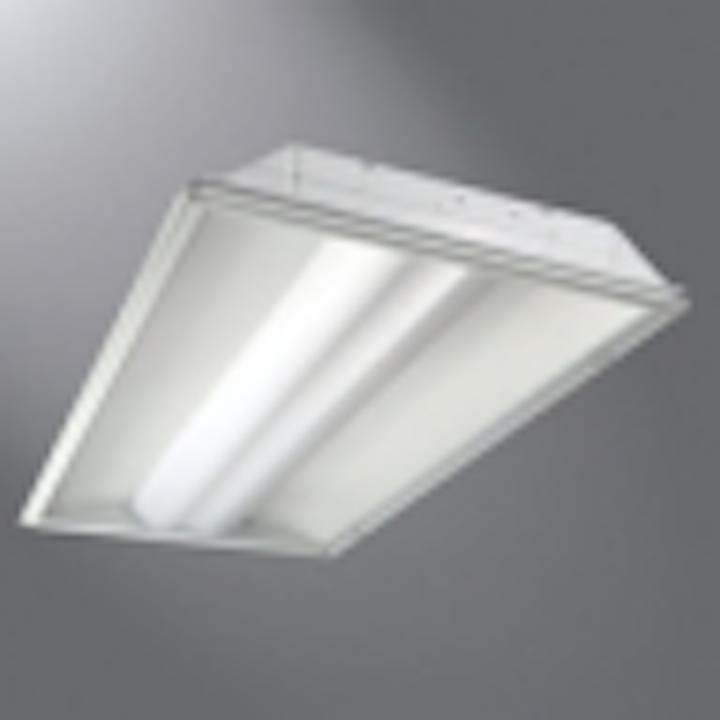 Cooper Lighting has introduced the MetaLux ArcLine series of LED-based ceiling troffers that support 0-10V dimming for intelligent, sustainable lighting designs. Intended for architectural specification, the new products include 1×1-, 2×2-, 2×4-, and 1×4-ft models that have an optical design that evenly distributes light across the profile of the fixture.
The new family includes models with a choice of 3000K, 3500K and 4000K CCTs, and the products feature a CRI of 85. The fixture design can work with a shallow plenum – the one-piece housing is only 3.25-in deep.
Cooper says that the Metalux ArcLine fixtures offer more than 45% energy savings compared to standard fluorescent fixtures – 47% relative to a 32W T8 fluorescent troffer. The products top out with an efficacy of 103 lm/W – efficacy varies with the different size fixtures and color temperatures.
Cooper is targeting applications including commercial office space, schools, hospitals and retail stores with the fixture line. The company says that the products deliver glare-free, soft lighting needed in such applications.
The new products deliver on the LED promise of long life and reduced maintenance. Cooper provides a five-year warranty and rates the products for 50,000 hours of life to 70% lumen maintenance.
In addition to the fact that LED luminaires don't require lamp changes, Cooper said the Metalux ArcLine design offers other maintenance reducing features. The center panel was designed to minimize the collection of dust and other debris and won't require regular cleaning.