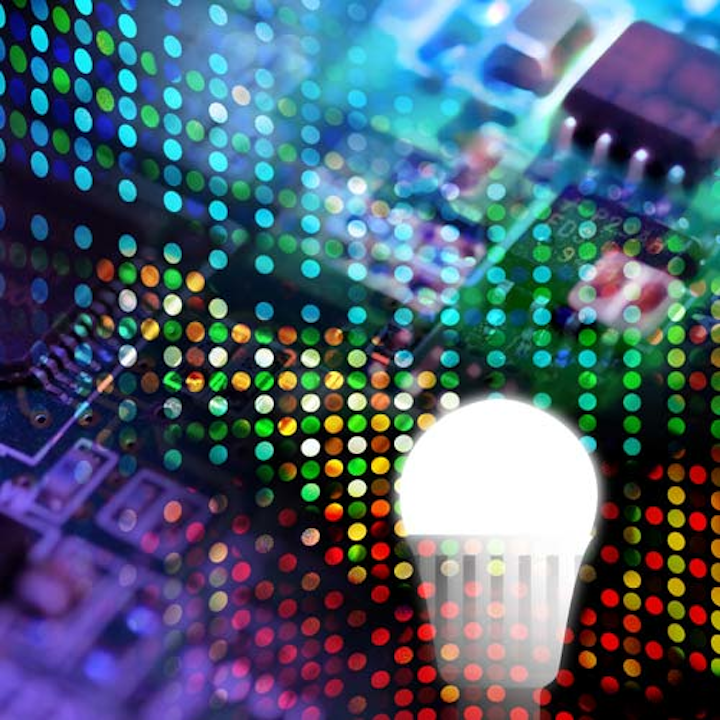 Leading into The LED Show, executives from lighting and LED manufacturers discussed the latest in lighting technology including dimming, color tuning, and networked controls.
While it's clear that the lighting industry is rapidly transitioning to LED sources for most mainstream product types, little else remains clear as what has been a staid industry rides the semiconductor rollercoaster for the first time. With The LED Show looming and solid-state lighting (SSL) vendors preparing their wares for exhibit, we asked a number of industry executives to share their views on the state of lighting technology. The following roundtable includes insight into areas such as dimming and controls while also covering market developments and the evolving LED light sources.
Because we hoped to discuss both the light source technology and developments in lamps and luminaires, we specifically looked for participants with knowledge of both the enabling component and SSL sectors. The participants included Chris Bohler, director of innovation in Eaton's Cooper Lighting Business; Uwe Thomas, vice president of product management at LED Engin; Brian Terao, director of solid-state lighting for Osram Opto Semiconductors; David Bay, corporate engineer at Osram Sylvania; and Gary Trott, vice president of product strategy at Cree.
Illumination in Focus: What are the most important market and technology trends that you see in mid-2014 in regard to LED-based lamp or luminaire design? We'd like to hear about topics ranging from product design strategies to features of the end product to the enabling components and technologies embedded in SSL products.
Gary Trott: It really feels like - for a lot of the big applications such as residential and commercial lamps, street lights, area lights, downlights, and troffers - that LEDs are a no-brainer now. The adoption is happening at such a rapid rate both for us and the entire industry. There are so many companies heavily engaged. I was on a long drive today and saw a somewhat rundown convenience store; and I look up and see one of our CPY250 LED canopy fixtures. When I see that, I know LED lighting is mainstream. It's no longer a question of "Should we do it?" but "Which LED product should I use?"
Chris Bohler: Historically, SSL penetration has primarily been driven by lumens, lumens per watt (lm/W), and lumens per dollar (lm/$), as long as a minimum threshold on reliability and overall product quality could be met. More recently, color quality has reached center stage as flux and price points have overcome the minimum threshold of acceptability in the general lighting markets. Although continuing improvements related to LED and LED systems flux and efficacy will be necessary, other lighting metrics like color rendering index (CRI) greater than or equal to 90, R9 greater than or equal to 50, and correlated color temperature (CCT) variance, and variance over life, will continue to come into play. To a large extent, these needs are being driven by organizations at the state and federal levels through standards activities such as California Title 24 and related quality standards.
Additional technology trends are being seen in lighting controls that go well beyond simple dimming functions; networked communications in which the lighting fixture is an inherent part of the communication chain; and integrated structures that truly allow for both the optimization and minimization, from a real estate and complexity of design standpoint, of product solutions based on SSL and digitization technologies.
Related articles:
Lighting control requirements will drive building energy reduction
SSL technologies unlock potential for services and systems

David Bay: For LED screw-based lamps, manufacturers are trying to maintain key product performance attributes, while implementing changes in form factor, materials, system thermal management, manufacturing process, and product ranges while reducing their costs. Similarly, manufacturers of LED luminaires are re-evaluating their product's bill of materials (BOM), form, fit, function as well as the value chain of their product's use cases. Beyond luminaires continuing to be efficient and effective deliverers of light, one should expect future digital-lighting products to include functionalities heretofore assigned to non-lighting functions - for example, information technology, communications, security, etc. A natural result of such luminaire function-creep will be for lighting to evolve away from being a technology island within a building and bringing it closer to the information technology, energy management systems, building automation systems, and security systems, and functions of today's building and campus environments.
Uwe Thomas: From the LED component perspective, smaller source sizes increase flux density, enabling smaller beam angles with small secondary optics. Chip-on-board (COB) LED flux densities have reached levels that only multi-chip emitters could achieve in the past. The higher flux densities and the low cost for COB products make them attractive products for small-form-factor, narrow-beam downlights or tracklights in directional lighting applications.
New high-current chips deliver up to 3-A/mm2 current densities and much reduced droop characteristics. These chips double the flux density of today's COB technologies but require a robust package that can handle the thermal stress and conduct the heat efficiently.
Brian Terao: For lamp-based LED components, we see increasing use of high lm/$ devices to continue to drive out costs - for example, products such as mid-power LEDS and small COBs. COBs, meanwhile, enable luminaire designs to have a single source appearance and reduce accessory size and cost, while providing the center beam candle power (CBCP) punch specific luminaires target.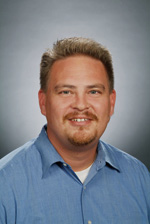 Brian Terao, Osram Opto Semiconductors
Trott: Intelligence and networks were mentioned here. There's a real change where the lighting industry used to be all about hardware. Control systems were challenging to use and inflexible. When you work on the software behind the light as hard as the light itself, you can enable some pretty amazing things. Consider what we did with Smartcast. Our biggest effort on that project was dealing with bits and bytes. The way that you can really enable a better end use experience is through software and what the lights can do beyond just delivering light or in how the lights are commissioned and set up. We took hours, days, or weeks out of the commissioning process relative to a complex control system. The industry has only begun to touch the edge of the convergence of hardware and software.
Related article: Digital Lumens CEO shares roadmap for LED lighting and adaptive controls

Gary Trott, Cree
IIF: Dimming is often considered an inherent strength of LED-based lighting products, especially when digital controls, as opposed to phase controls, are involved. But the industry has no standards for light-level output relative to settings on a dimmer. Moreover, many products lack dimming granularity at the bottom end of the scale where low-light adjustment is very important in applications such as hospitality. How big of a problem is more consistent dimming performance in your opinion? What does the industry need to do to improve basic dimming functionality?
Bay: It is believed that broad, complaint-free acceptance of controlled LED-based lighting products will only happen when controllers, including dimming controls, accomplish their function in manners which are consistent with the human factor needs of the lighting environment being controlled. Although it is important to begin standardizing control/dimming interconnects and protocols, it is likely too early to impose detailed and rigid standards/controls for the softer, human factor-related aspects of controlled/dimmable LED-based lighting. The industry should target smooth, natural, flicker- and instability-free changes of light attributes in response to smooth, natural changes in controls.
Trott: We see the need for improved dimming at the low end of the scale as an issue with certain customers. Most of our products dim to 5%. The issues are in the 0-5% range for people who want a filament glow. For example, theaters, cinemas, and restaurants may want dimming below 1%. But realize that the industry has been focused on bigger applications such as conference rooms and other office needs. And current technologies serve those applications well.
Related article: Careful design delivers halogen-like LED dimming
IIF: A hot trend in lamps and luminaires has been dim-to-warm CCT technology that has gone by various names from different lighting companies. Like the prior question on dimming, the actual performance from manufacturer to manufacturer varies significantly. Products dim to different CCTs. Light output and CCTs vary tremendously. How should a dim-to-warm product perform in terms of both intensity and CCT scale? How problematic are the different operation characteristics from product to product? What should the industry do to ensure consistency? Are there intellectual property issues related to dimming and CCT?
Thomas: The trend towards tunable white started about two years ago. Today there are two distinct tuning modes established: one, halogen style dimming with a tuning range from 1600K/less than 1% brightness to 3000K/100% brightness; two, CCT tuning with a tuning range from tungsten (2700K) to daylight (5500K) with separate brightness controls. This CCT tune range may vary dependent on the ambient situation. For example, another popular and somewhat warmer CCT tune range covers 2200K (very warm) to 4300K (neutral white).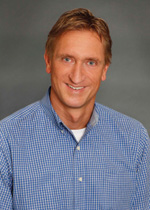 Uwe Thomas, LED Engin
No matter what tuning range a designer selects, it is very important that the CCT tracks a short distance below the black-body curve. Tune curves that do not track the black-body curve, for example, systems based on two LED colors, will change hue when tuning through the range. The human eye will detect color changes when the CCT moves above (greenish) or below (reddish) the black-body curve. Furthermore, the tune curve needs to be designed in such a way that color quality such as the CRI and GAI (gamut area index) are significantly high and maintained throughout the entire tuning range.
Another key factor is the color over angle performance of the module. For proper black-body curve tuning, one needs more than two colors. That requirement brings up a challenge of mixing these colors uniformly such that the color is consistent throughout the entire beam. Beams with greenish centers and reddish halos must be avoided at all costs.
Bohler: Although the tenor of the warm-dimming situation in the lighting industry is decidedly up in the air, based on the widely varying products in the marketplace, the ability to color control the LED array is one of its strengths. No other light source has the color control flexibility that a multi-color, multi-channel LED array has. Not only can it provide an incandescent-like dimming output, but white color tuning at fixed output, color on-demand, as well as custom white and color tuning options are all possible. What other light source can perform at this level? Answer: none!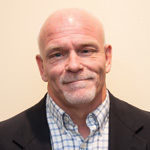 Chris Bohler, Eaton's Cooper Lighting Business
We as LED lamp and luminaire providers need to ensure that our products meet realistic specifications, but as industry and academic research has uncovered recently, even the way we visualize and talk about light needs to be revamped. Our lighting and color science forebears simply did not perceive of an LED light source that has the flexibility of spectral content that was assumed in the CCT, CRI, and R-value metrics that we as an industry utilize today.
Terao: As mentioned earlier, one of the advantages of LED solutions is to provide unique capabilities that standard technologies cannot. End users still have varying opinions on what dim-to-warm should look like in different settings - not all want to just mimic the standard technology. LED solutions allow for various appearances. Keeping the options flexible will enable end users to create the scenes they desire, without being constrained by the traditional look. Standardization in defining the dim-to-warm appearance not only in CCT but perhaps color-space would provide the industry a better understanding of color. For example, some use a yellow LED for CCTs around 2000K, and in color space, the saturation of the yellow would be apparent versus simply stating a CCT. Requiring correlation between dimming percent and CCT should also be noted. For example, products could indicate 10% dimming to 2400K and 5% dimming to 2000K.
IIF: How significant of a market will tunable white lighting products be in the near term? Do you believe there is scientific proof of phenomena such as productivity increases in office workers or improved health in medical patients that can be attributed to lighting and specifically CCT and spectral power? Will tunable lighting products be a niche or mainstream market in the near term?
Bay: Non-niche use of tunable white in the near term is unlikely. Forgetting the health-and-wellness potentials for the moment, the control of each color channel as well as the net result from the overall system must be better understood and practiced before such products become mainstream. Regarding the health-and-wellness potentials of color-tunable lighting, research papers and journals alike have documented important cause and effect relationships between lighting and the resulting impact on human performance and/or human biological responses. We are convinced this topic merits continued research and study.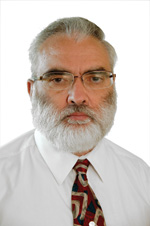 David Bay, Osram Sylvania
Bohler: There is certainly a growing body of knowledge that suggests strongly that productivity is tied to the color point and quality, light level, and temporal footprint of the lighting environment in an office space or other areas. Again, the superior flexibility of the LED source to provide a plethora of spectral power density profiles which the medical, academic, and industrial communities can leverage for productivity and health/wellness studies is truly phenomenal.
The level of penetration that tunable products will experience will primarily be driven by two factors: comparative cost and ease of use. If and when the incremental costs for tuning become negligible, why would you not want the capability? The answer is in the pain threshold. How easy is it to install and use? In this era of smart phones and note pads, the best-selling products still appear to be those that simplify the user interface and thus enhance the user experience. Tunable lighting will need to follow the same path.
IIF: Networks and controls are regularly conceded to be a ubiquitous part of the future of light, yet we have no real standards for networks or protocols. What is your view of the market for networked lighting in both commercial and residential applications? How big of a problem does the lack of lighting network standards present?
Bohler: There is no doubt that integrated networks, controls, and functionality in general has had an absolutely huge impact on our lives. One only needs to turn to the phone, music, and video industries to see prime examples of this. In each of the cases, the respective industries were able to work together to put standards in place to manage the various interface, functionality, and control specifications for the body-at-large. However, as is often discussed in codes, standards, and technology circles, in a rush to standardize, it is important to ensure that innovation is not stagnated in the process.
Bay: It is unfair to characterize the current lighting-related network and controls situation as lacking standards; rather, it may be more appropriate to say lighting-related products, controls, systems, and applications which could potentially benefit from being networked or controlled are still evolving. It is simply too early for rigid, inflexible standards. If digital/smart lighting becomes less of a technology island within its operating environments, there are ample standards, regulations, and guidelines for parallel product, technology, and application areas which lighting product, technology, safety and systems experts can reference.