LEDs make a strong showing at Lightfair
Last weeks' Lightfair International trade show indicated that lighting manufacturers are taking LED technology seriously.
May 17th, 2007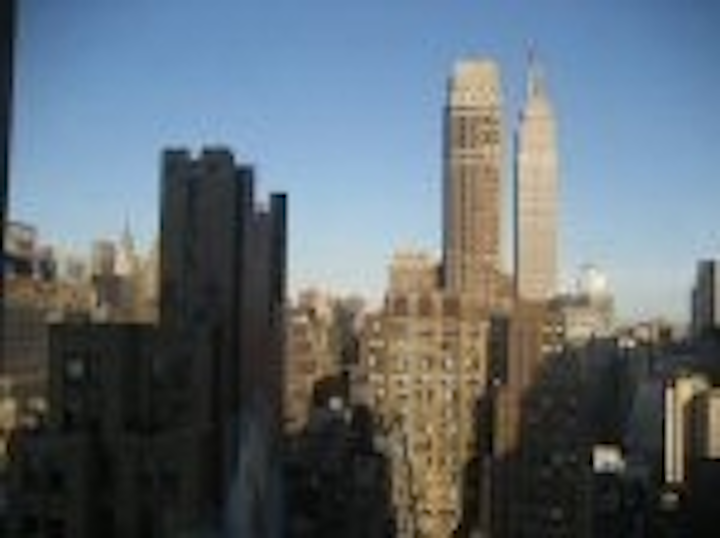 If anyone thought LED lighting was going to be a short-lived phenomenon, last week's Lightfair International trade show in New York should have convinced them otherwise. LEDs were everywhere, and more importantly the LED fixtures on display showed a new level of maturity.
LEDs Magazine will publish a comprehensive write-up of all the good stuff from Lightfair in our May/June issue, which will be out in early June.
Outdoor area lighting using cool-white LEDs and downlights using warm-white LEDs were widespread, along with LED lamps designed as direct replacements for standard form-factor incandescent and fluorescent lamps.
Lightolier, part of the Genlyte Group, demonstrated how major lighting companies are looking at LEDs. The company had precisely zero LED fixtures on its Lightfair booth last year, but last week the company introduced a whole suite of products - color-changing recessed lights and spotlights, white under-cabinet lighting and many others.
Conversely, Cooper Lighting, another major manufacturer, had a display to demonstrate the benefits of LED lighting relative to competing technologies, but said that the company would wait to see further price/performance improvements in LEDs before introducing LED fixtures to the market.
There were many other highlights at the show, such as LED Lighting Fixtures' warm white downlights, and street light fixtures from Beta-Kramer Lighting.
LEDs were among the award winners at the show: Philips Lumileds' Luxeon Rebel line of power LEDs received the prestigious 2007 "Technical Excellence" Award (jointly with a Philips fluorescent lamp) and was also the Best of Category winner for Specialty Lamps.
The eW Flex SLX from Color Kinetics, a flexible strand of 50 inividually controlled 2700K or 5400K white LED nodes, was Best in Category for Theatrical & Specialty Luminaires, and the 4426 60-watt LED Swimming Pool & Fountain Fixture from Hydrel/Acuity Brands Lighting won in the Landscape, Pool & Fountain category.
PS We enjoyed the after-hours events organized by GE Lighting, Nexxus, Color Kinetics and Philips – thanks!