Lamina and North Star add LEDs to Hindu temple
LED lighting accentuates the highly ornate and unusual architecture of a new Hindu temple in Georgia.
Oct 8th, 2007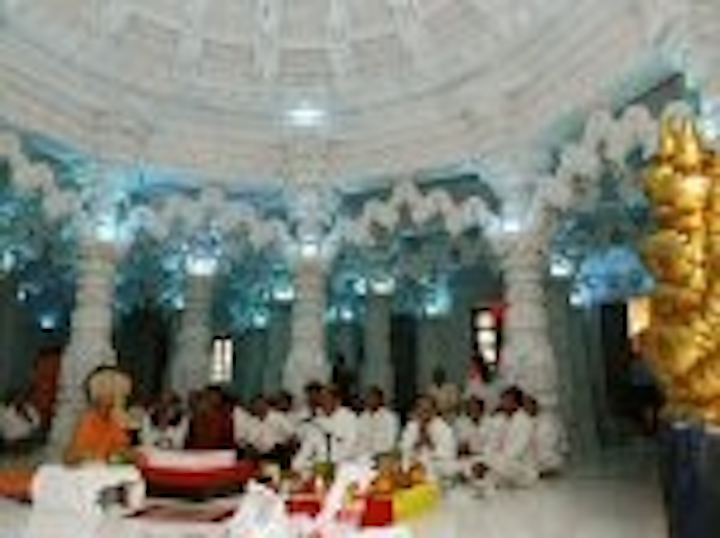 Lighting specialists Lamina and North Star Lighting joined forces to design lighting for a new Hindu temple in Lilburn, Georgia, USA.
North Star used a total number of over 2,000 fixtures in its lighting design for the interior and the exterior of the temple. The products consisted primarily of Lamina Titan and Atlas LEDs integrated with North Star Lighting RAF Series floodlights, recessed column lights and recessed step lights.
The Hindu temples was designed according to instructions for the construction of religious buildings written into scripture thousands of years old. Temple designers Bharat Patel and Sanjay Parikh worked with principal architect Smallwoods, Reynolds, Stewart and Stewart, as well as Mike Patel at North Star who was responsible for the engineering and manufacturing work done by the company.
The team developed the design of the 20,000 square foot building which sits on a 25-acre site, as well as the preliminary lighting recommendation for the interior and exterior.
At that point Lamina was also called in, and the unique lighting specifications and custom design dictated by the highly ornate and unusual architecture began to fall into place.
The exterior of the building is made of limestone and Italian Carrara marble, and the interior is decorated with pink sandstone. The stone for the project was all hand-carved in India and shipped piece by piece to the Georgia site, where it was reassembled according to ancient dictate.
The intricate, proper display of religious idols and figurines inside and outside the structure led to extraordinary effort in lighting design, both technically and logistically.