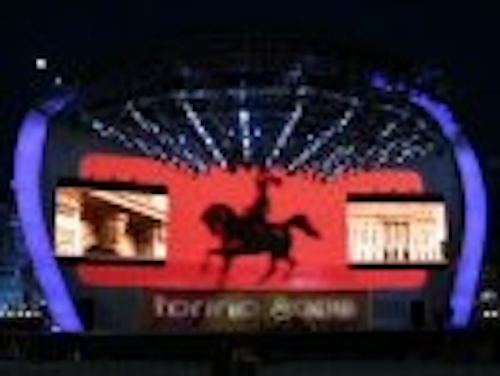 G-LEC has supplied a giant LED screen to act as the backdrop for the medal ceremonies at the Winter Olympic Games being held from February 10 to 26 in Torino, Italy.
The screen measures 10m x 26m and consists of multiple PhantomFrames – these are lightweight frames that support clear tubes containing color-changing LED pixels.
The Torino G-LEC screen is among the largest assembled (see G-LEC's largest PhantomFrame system ever ).
The Medals Plaza where the Olympics awards ceremonies take place is located in the historic section of Torino.