Carmanah Technologies Corp. has signed a definitive agreement with Temple Inc. of Decatur, Alabama, whereby Temple has purchased the inventories and other assets of Carmanah's illuminated road signs business.
According to the agreement, Temple will purchase Carmanah's road signs business including product inventory, associated marketing material, and customer and vendor lists.
To ensure an efficient transfer of processes and materials to Temple Inc., Carmanah will assist with the manufacturing and sales-support functions throughout the 90-day transition period.
According to Carmanah CEO Ted Lattimore, this agreement will allow Carmanah to focus on its strategic solar power and solar LED lighting markets.
As an LED alternative to traditional street and traffic signs, Carmanah's edge-lit design combines reduced installation and maintenance costs with improved visibility, reliability, durability and energy efficiency over conventional fluorescent signage.
Automatic ID on LED marine lanterns
In other Carmanah news, the company has partnered with Shine Micro to add automatic identification system (AIS) technology to Carmanah solar-powered LED marine lanterns.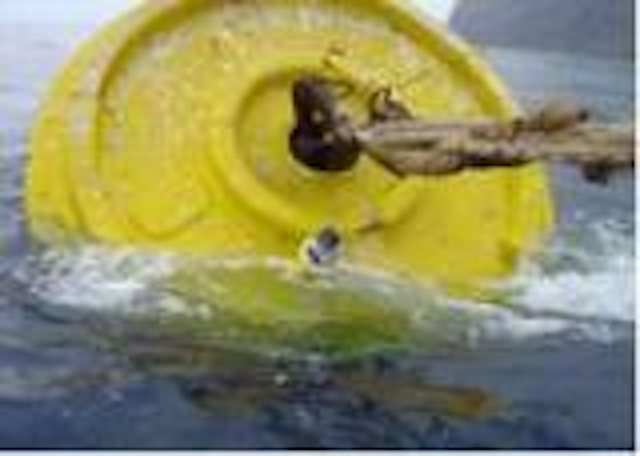 Solar-LED marine lantern on buoy
Widely used by ships and vessel traffic services (VTS) to identify and locate vessels, AIS technology enables ships to automatically exchange a range of navigational data including position, course, speed and proximity to other nearby ships, VTS stations, and AIS-equipped navigational buoys.
Carmanah solar LED marine lanterns are used by coast guards, ports, and harbor authorities, including New York Harbor, the Port of London, the Suez Canal and Sydney Harbour.