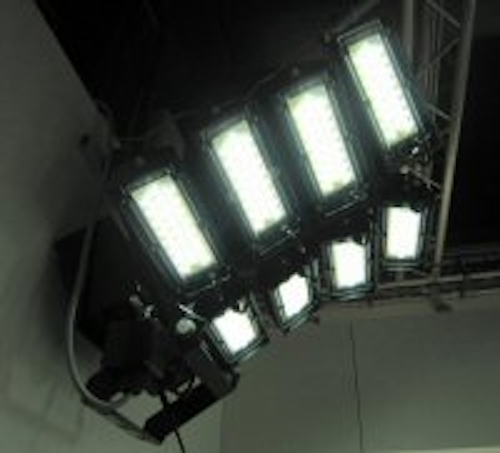 Lighting manufacturer Philips (NYSE: PHG, AEX: PHI) has signed a joint-venture agreement with Optogan, a Russian LED and lighting manufacturer, to supply products for the road-lighting market in Russia.
The new company will be 51% owned by Philips and 49% by Optogan. Financial details of the joint venture were not disclosed. Products developed and manufactured by the joint venture will be sold in the Russian Federation and within its customs union with Kazakhstan and Belarus.
Philips will contribute its LED road-lighting products and knowledge of international quality standards to the joint venture, while Optogan will provide specialist LED knowledge as well as an understanding of local market requirements in this field.
The Philips-Optogan partnership will focus on developing a local LED industry, in support of the energy-efficiency initiatives of the Russian government, which is seeking to modernize the country's road-lighting infrastructure.
"Our joint venture with Optogan represents the beginning of a new, ambitious journey to become a key player in the Russian outdoor-lighting market," said Arjan de Jongste, CEO Philips Russia. "We believe it will unlock new potential for us to bring innovative lighting solutions to Russia that save energy, reduce maintenance costs and increase road safety, thereby making a difference in people's lives."
Road lighting in Russia is an attractive market segment, and is anticipated to become one of the leading growth segments for LED technology in the country. The Russian road-lighting market is expected to double over the next four years to EUR 100 million by 2015, according to Philips-Optogan, by which time LEDs could gain a 50% market share.
Sports field lighting
At the recent Light+Building trade fair in Frankfurt, Germany, Optogan exhibited an LED Dynamic Sportfield Floodlight (DSF) system (pictured). Optogan is the worldwide distributor for the system, which is manufactured by the Dutch company AAA-Lux.
The eight-head floodlight has a power consumption of up to 1700W and a luminous flux of up to 187,000 lm. The color temperature is 5200K.
The DSF system consists of the LED floodlights and a lighting-control management system, which allows remote, wireless control. This enables significant energy savings via dimming or turning the lights off completely when not required. The individual LED heads can be adjusted to illuminate the required areas, and to prevent light spill.