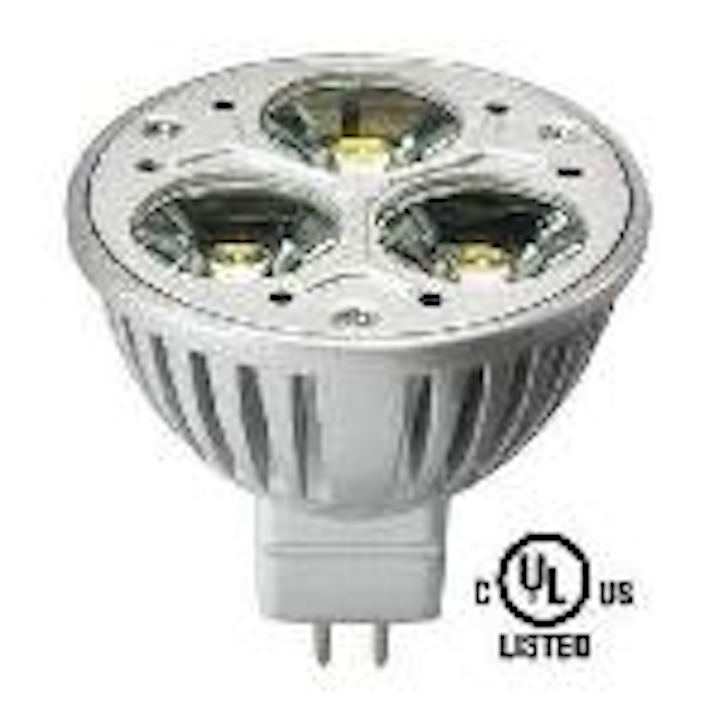 Eco-Story, an LED lamp supplier based in Portland, Maine, has released a
recall alert for LED lamps
in cooperation with the US Consumer Product Safety Commission (CPSC).
The product-safety recall is due to a fire hazard and affects about 42,000 units. The recall was voluntarily conducted by the firm in cooperation with the CPSC.
When used without a Class II transformer, the LED lamps in question can overheat, posing a fire hazard. The CPSC said that the company has received two reports of overheated lamps. No injuries have been reported.
The recall involves 12-volt LED lamps with UL number E316865. The UL number is found on a label located at the base of each lamp.
Manufactured in China, the lamps have been sold to commercial locations, primarily restaurants, from December 2007 through August 2010, for between $19 and $45. The lamps were not sold directly to consumers.
The CPSC says that commercial locations should stop using this lamp immediately and contact Eco-Story for a free replacement lamp which does not require a Class II transformer. The company has contacted all known commercial locations that purchased this lamp.