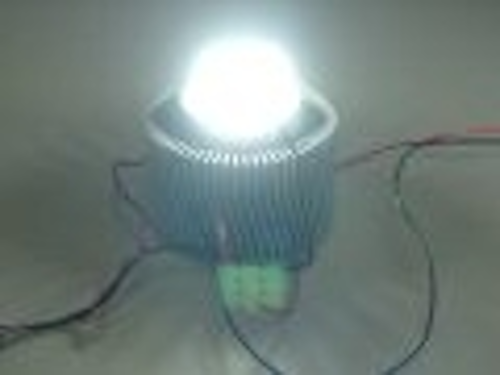 President Bush will sign the Energy Policy Act of 2005 on Monday, August 8, marking a significant milestone for the U.S. solid-state lighting industry.
The Act authorizes the formation of the Next Generation Lighting Initiative (NGLI), a public-private partnership which could provide up to $50 million annually to develop solid-state lighting.
Two separate versions of the bipartisan bill were reconciled by a conference committee, and the final version was voted through by both the House and the Senate in the last week of July.
The NGLI authorizes the US Department of Energy (DOE) to receive a significant level of funding for solid-state lighting, and also instructs the DOE to work closely with industry to ensure that the fruits of its development program are ultimately turned into products that save energy.
At present, the DOE operates a successful
Solid State Lighting program
, funding a large number of projects relating to LEDs and OLEDs.
In its current form, section 912 of the bill requests funding in the amount of $50 million for the NGLI in each of the fiscal years 2006 through 2008. The exact amount of funding that would go to the DOE is set by an appropriation committee. Currently, the Presidential budget request includes funding for DOE to support SSL in the amount of $11 million for FY06. Clearly, an increase to $50 million per year would have a significant effect on the scope of the DOE program.
The NGLI will support research, development, demonstration, and commercial application activities related to advanced solid-state lighting technologies based on white LEDs (which includes both organic and inorganic devices).
The signing ceremony will take place at Sandia National Laboratories in Albuquerque, New Mexico, which is the home to a significant solid-state lighting research program.
"This bipartisan bill contains numerous provisions that will make energy cleaner, more efficient, and more widely available in the future," said Pete Domenici, chairman of the Senate Energy & Natural Resources committee. "It is fitting that it will be signed New Mexico, where energy of all types is so important to our state."
The energy bill passed by the Senate on June 28 can be downloaded at www.energy.senate.gov/public/_files/H6_EAS.pdf. Section 912 describing the Next Generation Lighting Initiative can be found on pages 587-591.