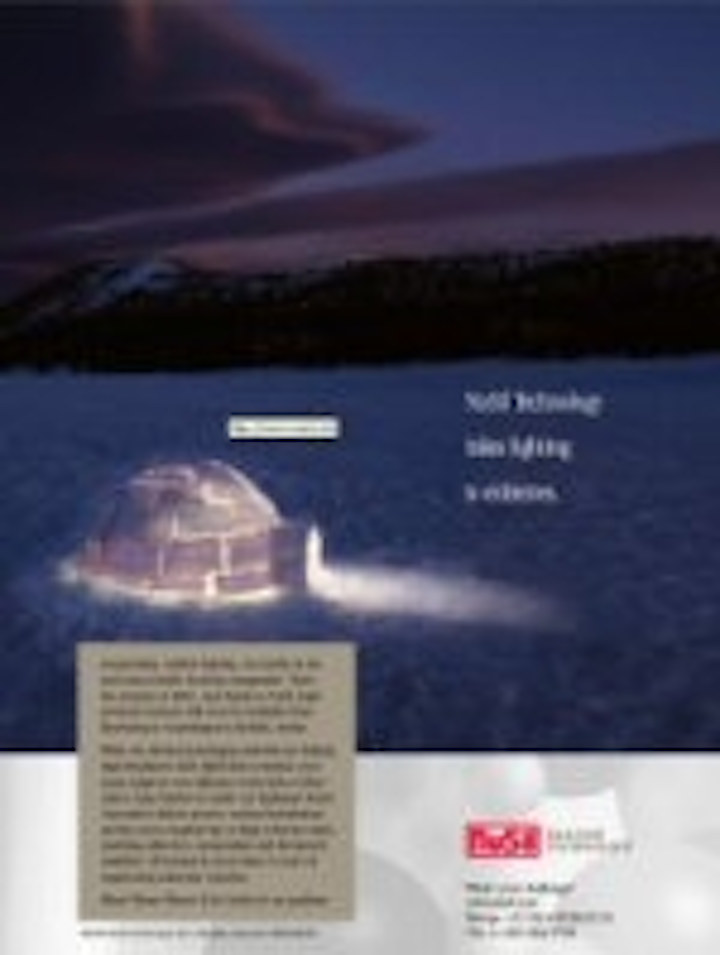 The ongoing development of high-brightness (HB) LEDs has resulted in high-output devices that have efficacies approaching 100 lm/W and that are required to operate at increasingly higher temperatures - for example, the new Lumileds Luxeon K2 device operates at a junction temperature of up to 185°C.
Researchers developing products in this area demand encapsulants and lens materials that function well within the device's operating parameters, and also provide additional optical benefits. Silicone materials can provide the required stability over a wide temperature range, with the added benefit of customized optical properties that provide increased efficiency.
Silicone encapsulants and lenses can be used in virtually any LED package. This article examines the chemistry and properties of silicones that prove ideal for next-generation HB-LEDs.

+++++++

To read the rest of this article, please register for a free subscription to LEDs Magazine Review.Why?
Existing subscribers:Click here to enter your reader number and download the new issue.